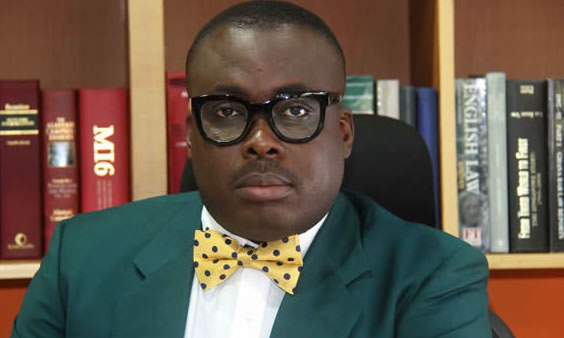 Paul Adom-Otchere, host of Good Evening Ghana on Metro TV, has been asked to come out clear on his position on the Cecilia Dapaah million-dollar case to get adequate reaction from the public. 
The National Democratic Congress Chairman, Johnson Asiedu Nketia, who is making the demand says the declaration would make things clear for people
According to him, he has not responded to him because "I don't know if by so doing, I am responding to Cecilia Dapaah or Paul Adom-Otchere in his own capacity.
Asiedu Nketia explains that Paul has been presenting the issue like he has been delegated by Cecilia Dapaah to defend her rather than someone presenting facts from an investigation conducted.
READ ALSO: Brief facts about Cecilia Abenaa Depaah's money hoarding scandal
Background
Former Sanitation and Water Resources minister, Cecilia Abena Dapaah reported to the police of some missing sums at her Abelemkpe residence including a million dollar and undisclosed amount of Ghana Cedis, a €300,000.00 and other valuables.
The amount involved in the thievery raised eyebrows with regards to the source of the ransom and why she kept such an amount of money at home.
The Office of the Special Prosecutor subsequently arrested Cecilia Dapaah after she resigned 24 hours into the leakage of the charge sheet by the court.
Speaking on his show, Mr. Adom-Otchere said the monies involved belongs to the woman's relatives and Ghanaians should let her be.
READ ALSO: Cecilia Dapaah arrested by OSP over stolen money, items at residence
Meanwhile, Johnson Asiedu Nketia wants to know if Cecilia Dapaah has appointed him to speak on her behalf.
He was speaking with Captain Smart on Maakye Thursday, August 3, 2023.
READ ALSO: NPP lawmaker wants Ga West MCE sacked for saying Cecilia Dapaah's million dollar could be funeral donation