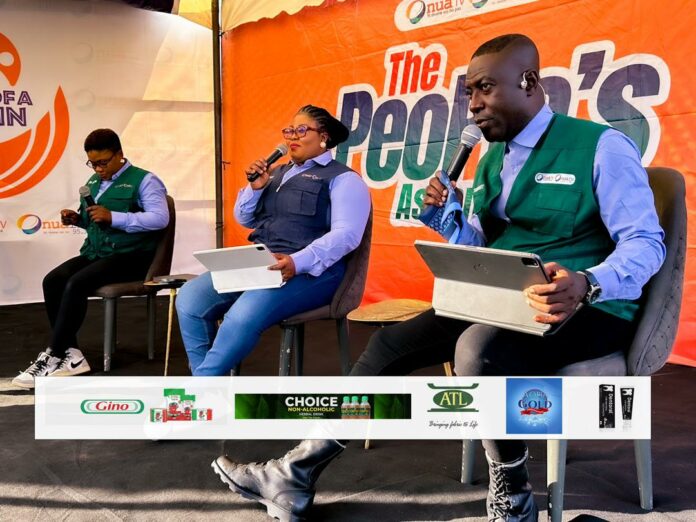 Festivals have been the surest means to impart unto the younger generation, the cultural heritage of a group of people.
The annual practice has helped shape the minds of the younger ones, where history is presented in a more tangible way to contemporary minds.
As part of Onua TV/FM's Sankofa Festival Train, the Maakye team is at Lenobinya at Big Ada in the Greater Accra region to take full coverage of the 2023 Asafotufiami.
READ ALSO: Akwasidae: Meaning, significance as Otumfuo celebrates first Adae Tɔkye with Asanteman
With the team's presence in the second year running, major activities of keen interest which include the Onua People's Assembly, the Cooking Competition, the Asafotufiami Music Jam, the ferrying at the lake, the Grand Durbar and a Thanksgiving Service amongst other programmes would all be carried live for Onua TV/FM viewers and listerners.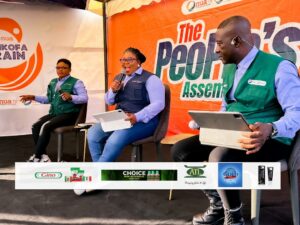 Prior to delving deeper into the festival itself, the People's Assembly is being carried live to diagnose the problems of the community.
The Assembly members, Representatives from the Traditional Council, Representatives of the youth, the Member of Parliament for Ada, as well as the general public would be present at the People's Assembly to dialogue on the challenges confronting the residents and proffer solutions to them.
READ ALSO: Otumfuo makes historic visit to reaffirm 178-year-old alliance between Anlos and Asantes