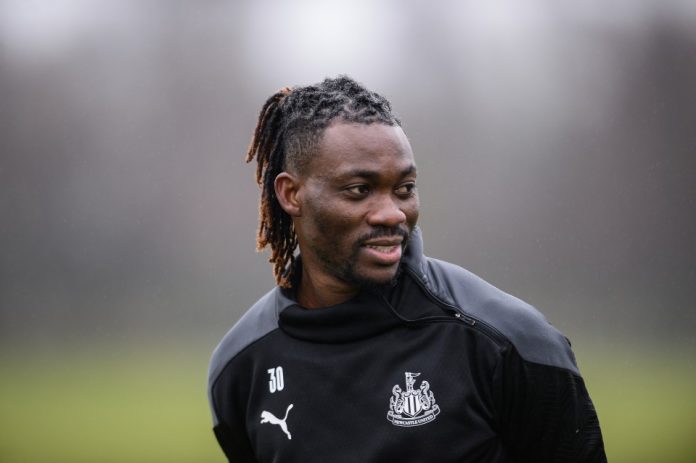 The sudden demise of late Ghana International, Christian Atsu Twasam, threw the entire nation into a state of mourning including fanatics and stakeholders of the game on the global stage.
Many advocated for the immortalization of the late footballer for his contribution towards the game. The calls have been reiterated about six months after his internment.
During the sports segment of the People's Assembly, the Ada Asafotufiami edition, host Captain Smart made two suggestions he thinks can help develop sports in the Ada enclave where the late winger hails from.
READ ALSO: Kwesi Appiah wants a monument in Atsu's hometown in honour of late footballer's memory 
He said government must commit $20 million to put up a Beach Sports College for the indigenes and the nation as a whole.
According to him, the presence of the beach in the community and Atsu's contribution, aside from the growing interest of the youth in the beach soccer will situate the project well for the locals and nation at large.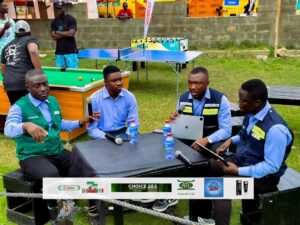 He also added that a Sports Scholarship be instituted for the community to support young talents who have the know-how in the various disciplines in the sector.
The Maakye host thinks no youngster in the Ada community should suffer once he/she comes from Ada and possesses the passion for a particular sport.
Meanwhile, sister of the late Christian Atsu is said to have sponsored the Generational Netball team at Ada to defeat all their competitors in a competition held in Accra, according to Raphael Mawuli Tsyokplo, Basketball coach for Adasco and Manager of Ada Knights Basketball team during Maakye Sports at the People's Assembly.
Atsu, 31, died on Saturday, February 18, 2023, in Turkey, after being trapped under rubble for almost two weeks following an earthquake in northern Syria and Southern Turkey.
READ ALSO: RIP CHRISTIAN ATSU: Black Stars players pay final respect to late colleague
His mortal remains was sent home the next day with government of Ghana assuring his family of their full support in bidding him farewell.
Atsu played for the Black Stars at the international level, winning the Most Valuable Player in the 2015 Africa Cup of Nations held in Equatorial Guinea.
He played for FC Porto, Chelsea, Everton, Bournemouth and Newcastle United among other clubs in Europe, before joining Turkish side, Hatayspor in September 2022.
He left behind a 31-year-old wife, two boys and a girl.
READ ALSO: [VIDEO] Thank you for everything – A tribute of gratitude from Gyan to Atsu
READ ALSO: RIP Atsu: Kudus pays tribute with stunning free kick
READ ALSO: Kwesi Appiah wants a monument in Atsu's hometown in honour of late footballer's memory