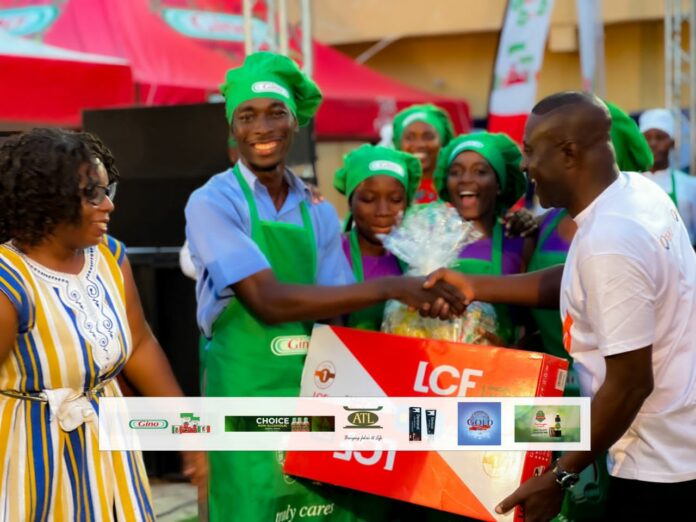 Four students of the Ada Senior High School have emerged winners of the second edition of the Onua Sankofa Cooking Competition at the Ada Asafotufiami festival.
A group by name, 'We are for Ada' came second with the Ada College of Education and Ada Technical School placing third and fourth place respectively.
The competition, which commenced at exactly 3:50pm at the Ada Community Centre at Big Ada had four groups made up of four persons each cooking different varieties of food.
READ ALSO: [PHOTOS] Hogbetsotso 22: Anloga township charged as Onua Cooking Competition kickstarts soon
Preparing Konkonte and groundnut soup were Ada Technical Institute represented by Alexander Nii Aryee Awuley, Belinda Popolampo, Gina Aborsi and Mary Apermerkor.
The Ada College of Education who formed the second group were represented by Solomon Kabutey, Augustina Aklerh, Anita Ahiagbah and Augustine Atsisey Mawutor who prepared Apapransa.
Tasked to make Fufu and chicken light soup were Bernice Agbashie, Josephine Ahuakesey, Clara Agbovi and Dorothy Gafah with the group name, We are for Ada.
Meanwhile, Ebenezer Wiafe, Margareth Popolampo, Martha Essumang and Iklimatu Azah from the Ada Senior High School cooked Kunle –Roasted corn flour and gravy with grilled tilapia.
READ ALSO: Takoradi: FDA shuts down popular waakye joint over suspected food poisoning
After an hour of food preparation, the three judges, Mavis Agbenyo – CEO of Abundant Grace Catering Sevices, Samuel Nii Oku Noi and Edmond Nii Narku Noi, both private chef, judged the contestants with the Execution, Appearance and Taste (EAT) of the food.
Each participant from the winning group was awarded a gas cooker stove with other souvenirs from the sponsors of the cooking competition as well as the second to fourth placed representatives.
During the one-hour period for the cooking, a dancing competition was organised with a fierce final contest between a student of the Ada Senior High School and the We are for Ada group, with the representative from the latter winning the dance contest.
The two finalists were given souvenirs by the sponsors of the Onua Sankofa Festival Train.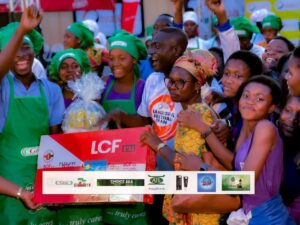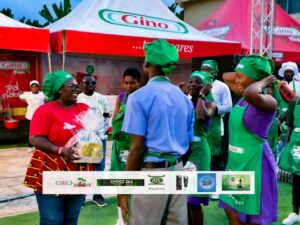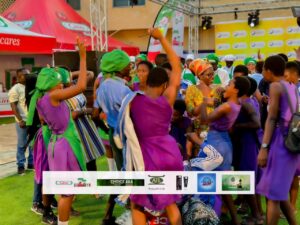 READ ALSO: Eastern Regional Super Zonal sports competition likely to be postponed due to lack of funds, food