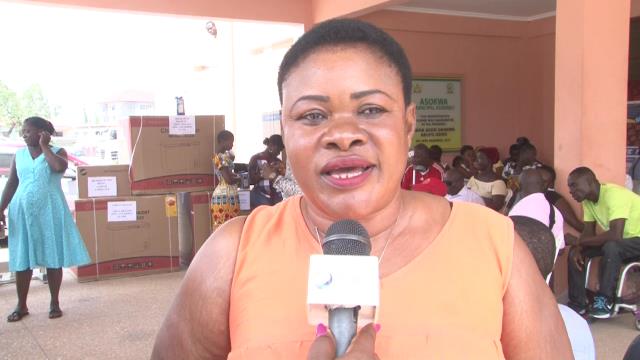 The Gender Representative of the Ghana Federation of Persons With Disability in Ashanti Region Gifty Afi Wetsi has appealed for an increase in the common fund for persons with disabilities.
Mrs. Wetsi says although government recently increased the amount to three per cent, the amount from the assemblies were inadequate to reach the increasing numbers of persons with disabilities.
The Asokwa Municipality has a registered number of persons with disabilities of about 600.
The Assembly has been supporting persons with disabilities from their share of the Common Fund with income generation tools, educational and medical support.
During the disbursement of funds and items for beneficiaries in the municipality Thursday, July 7, 2022, Gifty Afi Wetsi told Onua News the support has helped the the women to be empowered.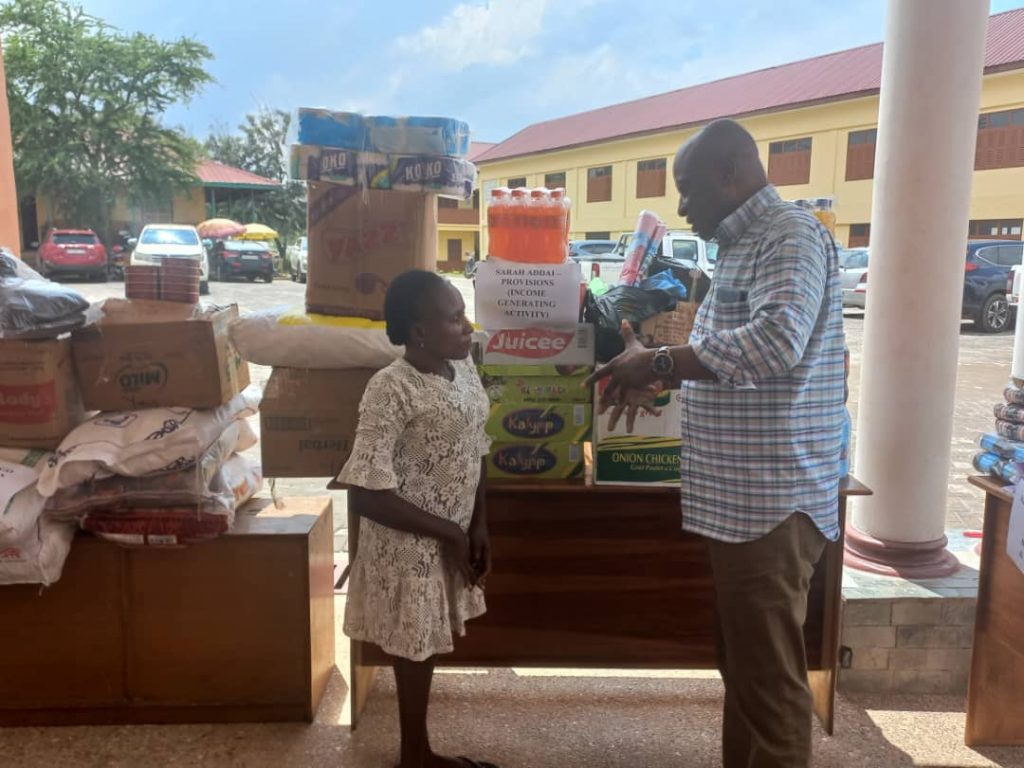 "Everytime we give such support especially to the women we make them stay in business to be able to care for their kids in school," Madam Wetsi stated.
She, however, said the percentage of the Common Fund should be increased to reach the growing numbers of persons with disabilities.
"We are grateful to the President for increasing the Comon Fund to theee percent but we need further increase to five or 10 percent so that we get more money to support the teeming disabled members," she pleaded.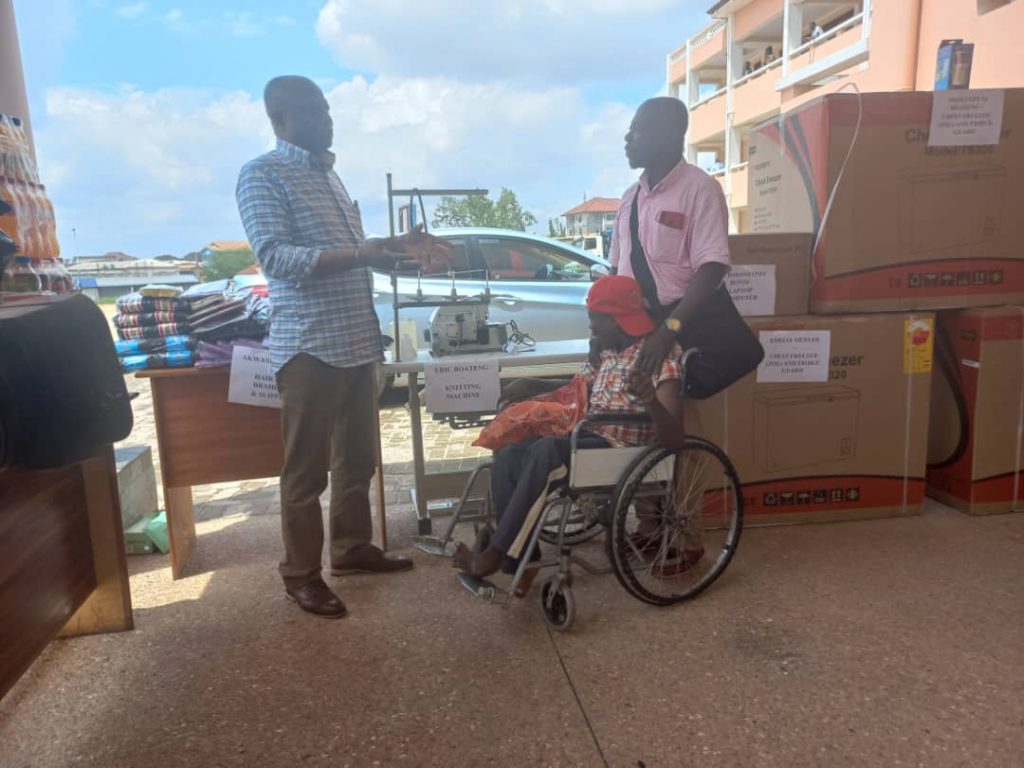 Municipal Chief Executive for Asokwa, Akwannuasa Gyimah, noted with such income generating support, persons with disabilities in the Municipality will be financially empowered.
He said a Monitoring team has been embarking on a periodic check to ensure the beneficiaries put them to fruitful use.
"This is the second disbursement to persons with disabilities this year and we have another two disbursement to do for the year.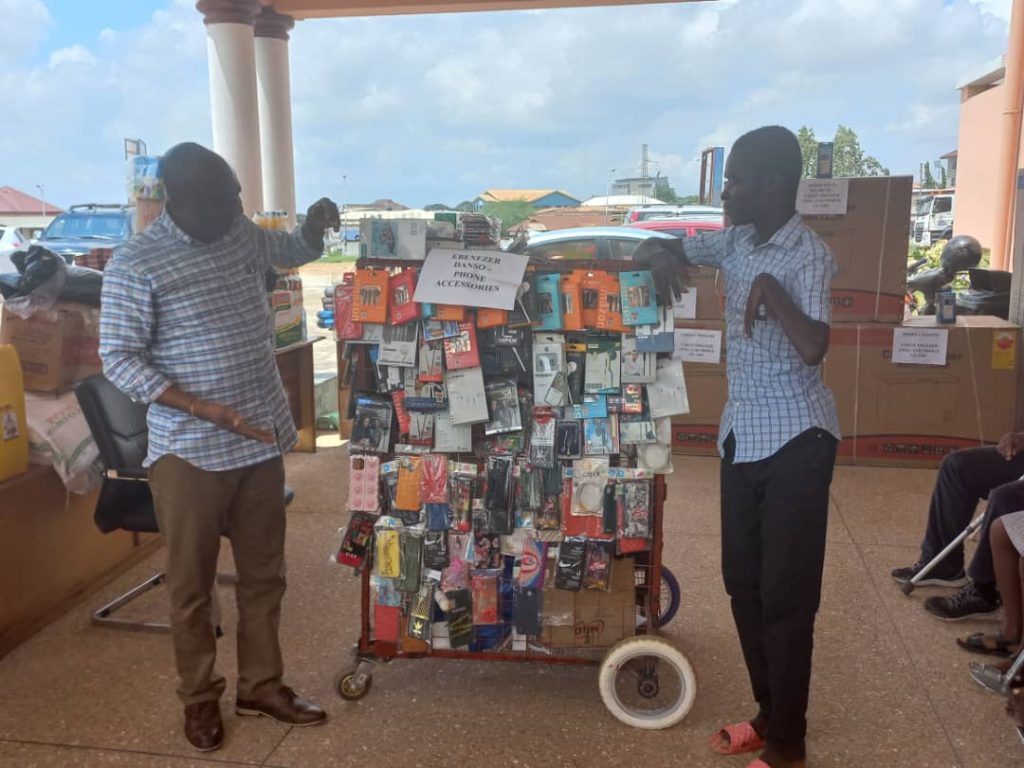 'We have a monitoring team that goes round to monitor how such support is put to use and so far I am impressed they are all using it to empower themselves," he expressed.
Municipal Social Welfare Officer, Dickson Frimpong, said the Unit undertakes needs based assessment of all the applicants to ensure their support would not be wasted.
In all 24 persons with disabilities were supported with totalling Ghc 69,870
By Beatrice Spio-Garbrah|AkomaFM|Onuaonline.com|Ghana