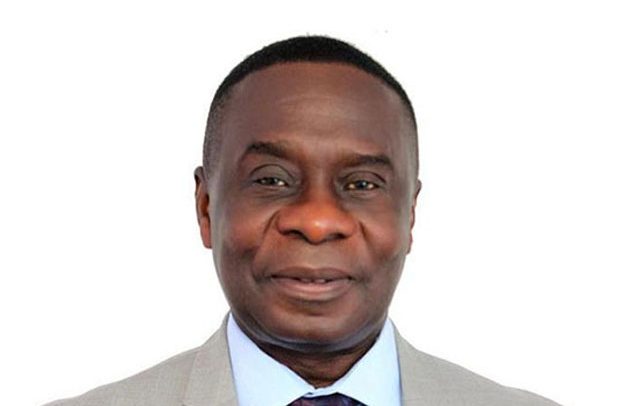 A unanimous ruling by the Supreme of Ghana Wednesday, May 17, 2023, has directed Parliament to get the name of Assin South legislator, James Gyakye Quayson, expunged from the House's records. 
The ruling follows an application filed by one Michael Ankomah Nimfah earlier this year seeking among others, a proper and true interpretation of Article 94(2) of the 1992 Constitution.
He sought the original jurisdiction of the Supreme Court invoked to declare Mr. Gyakye Quayson's election as MP unconstitutional.
Article 94(2)(a) of the 1992 Constitution states: "A person shall not be qualified to be a member of Parliament if he owes allegiance to a country other than Ghana."
A 5-2 majority ruling by the Court Wednesday, April 13, 2022, bared Mr. Quayson from holding himself as a lawmaker in the country.
Justices Agnes Dordzie and Nene Amegatcher dissented while Prof. Henrietta Mensah Bonsu, Mariama Owusu, Gertrude Torkornoo, and Emmanuel Yonny Kulendi voted in favour.
A Cape Coast High Court, presided over by Justice Coram Kwasi Boakye, had earlier ruled that the Assin North MP was not eligible to contest the December 7, 2020 Parliamentary Elections simply because he bore dual citizenship before picking nomination forms from the Electoral Commission, Ghana (EC) against Article 94(2)(a).
The ruling sparked by-election rumours in the Constituency
The plaintiff's lead counsel, Frank Davies, after the ruling told journalists the integrity of Ghana's Constitution needed to be safeguarded, the reason the application was filed.
He said "it is a necessary consequence but of course the order has to be drawn and served on the Speaker and his name has to be expunged."
Lawyer Davies added that the Electoral Commission, Ghana (EC) has no option than to conduct by-elections as a result of the latest ruling.
READ ALSO: Yɛn nyinaa y'abro pɛpɛɛpɛ – Joe Wise teases Minority's failure to stand their way in ministerial approval