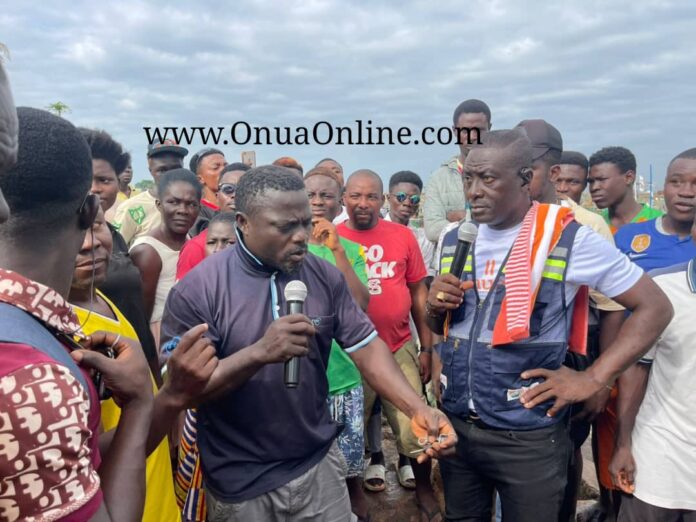 Some fishermen at Axim, a fishing community in the Lower Axim municipality of the Western region say they do not get premix fuel for fishing.
Fishing is the main occupation for the people at Axim.
They complain that, rather, they go fishing with super (petrol) which they say is not auguring well for them.
Speaking at the Axim beach with Captain Smart at the Onua People's Assembly Thursday, September 7, 2023, some fishers indicated the over-politicisation of the premix distribution is hampering their operations.
Some other fisherfolks who spoke said they are maltreated by the Navy on the sea. They complained that the officers beat them up and seize their catch which has become a challenge for them.
However, another resident retorted that they are given such treatment by the Navy because they trespass beyond their jurisdiction.
Lamenting further on the challenges they face, some also said the activities of illegal miners otherwise known as 'galamsey', is affecting them.
They complain the cyanide from the River Ankobra kills the fishes and also drive them away when it joins the sea due to the galamsey activities that are undertaken on the river.
Also among the myriad of challenges faced by the lack of a cold store at Axim. They have to travel to far places to get ice cubes to keep their catch fresh for the number of days they will spend on the sea. Without the cubes, their fish would go bad.
A private landing beach which was being built was also halted. The residents have been calling on the government to government to come to their aid to solve the challenges confronting their operations.
READ ALSO: 'Asafotufiami' – How the Ada people settled on name for annual festival