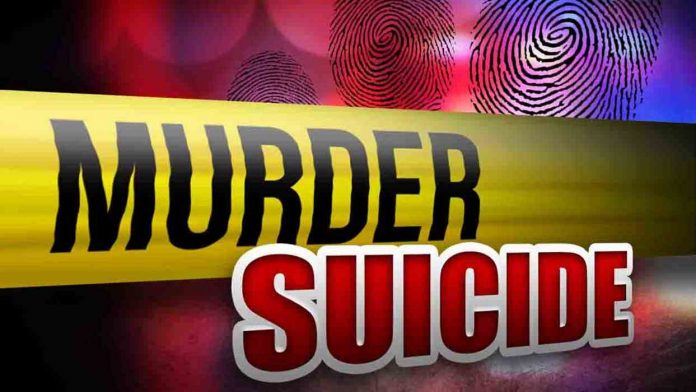 53-year-old Ofori Boateng has hanged himself after shooting his wife, Ama Mary, 33, to death.
The news of the murder and suicide have come as a shock to residents of Kotaa, a suburb of Berekum where in the Bono region where the incident occurred.
According to a journalist from Berekum, Akwasi Bodua's report on an Accra-based radio station, the couple with two children had been living peacefully until the husband started being promiscuous.
The wife reported the incident to the husband's family after failing to listen to her personal pleas.
The journalist reported the two different meeting were held over the issue but didn't change the man.
The wife, Mary, then proceeded to her pastor whom Mr. Boateng threatened to kill for interfering in his marital affairs and take his own life afterwards.
The wife fled the house for about three months when the husband threatened to kill her too.
She subsequently followed the husband back home when he went to apologise for his deeds and promised not to revert to such behaviour anymore.
Two weeks after returning to her matrimonial home, Ofori Boateng, who still had intentions of killing the wife shot her at close range and left the house.
He phoned a relative of the wife and confessed his crime, giving them a direction of where he was also going to take his life.
When the police arrived at the scene, he was found hanging dead on a tree.
His body has since been deposited at the Holy Family Hospital together with his wife's.
Source: Onuaonline.com|Ghana