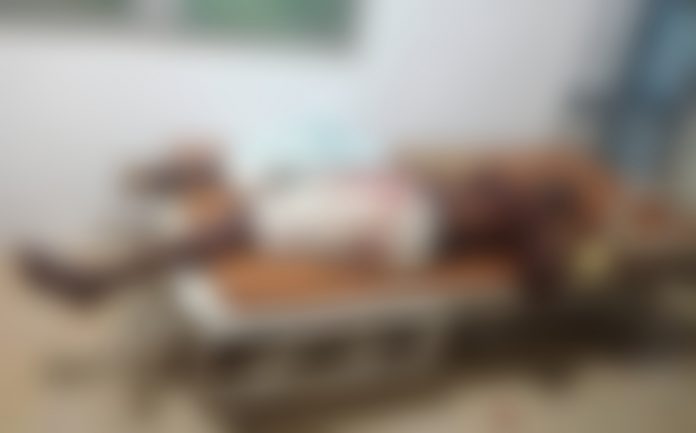 A mobile phone thief has butchered a 60-year-old man to death after a scuffle ensued between him, the thief and two children of the deceased at Apam in the Gomoa West district of the Central region. 
The deceased's son according to reports sent his younger sister to make a Mobile Money withdrawal but was accosted by the thief on her way home and snatched the phone from her.
Whilst escaping, another phone fell off his bag which the girl also picked and sent to his brother.
The mobile phone thief after some few minutes realising he has been outwitted by the little girl identified their house and went there to demand his phone.
READ ALSO: Kasoa: Residents cut off fingers and body parts of mobile phone thief
The boy who sent his sister to withdraw the money attempted dragging him to the police station with his father but was fiercely resisted which resulted in a fight.
The thief pulled a knife in the process, subjected the old man to multiple stabbings which rendered him unconscious and dying consequently.
The thief who was also injured during the scuffle is currently at the hospital under police watch, waiting to be apprehended right after discharge to face prosecution.
Source: Onuaonline.com|Ghana