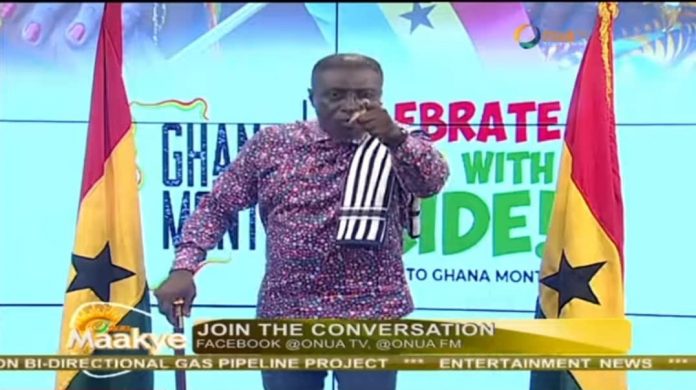 Host of Onua Maakye Blessed Godsbrain Smart has said Ghana's 8th Parliament of the Fourth Republic has committed four (4) cardinal 'sins', a fifth one he notes would not be pardonable.
Listing the crimes of the House, Captain Smart said the 8th Parliament began by indulging in over-voting and chewing ballot papers.
Also, he added they went ahead to approve the electronic transaction levy amid the excruciating hardship Ghanaians are going through.
READ ALSO: [VIDEO] 'Get your bullets ready' – Captain Smart pledges last drop of blood to fight opposers of Anti-Gay Bill
Adding the third and fourth sins, Captain Smart noted some MPs go to the chamber and sign the attendance sheet for colleagues who are absent, with the final sin being Adwoa Safo's intermittent attendance of sittings whilst still taking salary as an MP.
With all these blunders forgiven, failure to pass the Anti-Gay Bill will not be treated lightly according to Captain Smart.
He has told the MPs to get the Anti-Gay Bill passed to criminalise activities of LGBTQ+ activities.
He was speaking after the US Vice President's comment on Ghana's anti-gay bill. Madam Harris had said "I feel very strongly about the importance of supporting freedom and supporting the fighting for equality among all people, and that all people be treated equally. I will also say that this is an issue that we consider, and I consider to be a human rights issue, and that will not change."
READ ALSO: LGBTQ+ advocate's call to the Bar suspended for lacking 'good character'
The host of Maakye on Onua TV/FM said on Tuesday, March 28, 2023 that anything contrary to Ghana's customs and values
By Felix Anim-Appau|Onuaonline.com