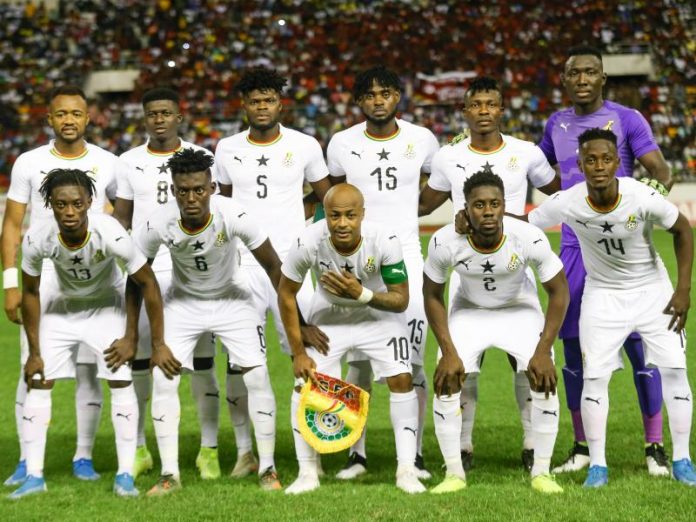 Ghana has dropped from 59th position to 60th in the latest world rankings released by FIFA in March 2023. 
The Black Stars' latest drawn game and a win in a double-header AFCON qualifier against Angola couldn't help the team to at least maintain its 59th position.
Ghana's 59th position was attained after the team's participation in the FIFA World Cup in Qatar until the latest rankings.
READ ALSO: Luis Suarez fires strong warning to Black Stars ahead of Ghana-Uruguay clash
Despite the setback, the Black Stars maintain their 11th position on the African continent, with Morocco climbing to 11th place in the world rankings.
African countries such as Senegal, Tunisia, Algeria, Nigeria, and Burkina Faso are all better placed on the rankings than Ghana.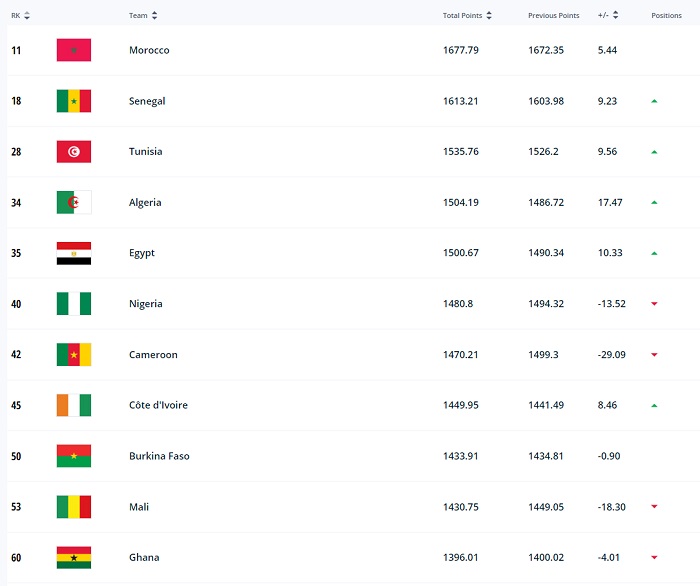 Meanwhile, Argentina have taken the top spot in world football, according to the ranking. The six-year wait is over for the South American giants, who saw off Panama 2-0 and Curaçao 7-0 in recent friendlies to claim the coveted number-one spot.
READ ALSO: 'We eat daily with 0-1-0 football formation' – KsTU student cries out
Brazil's defeat to African side, Morocco, has made them drop two positions from 1st to 3rd making them the team that suffered the biggest setback in the latest ranking..
France jumped to second place, moving ahead of Brazil after winning their UEFA EURO 2024 qualifiers against the Netherlands and Republic of Ireland.
There were no other changes in the top 10, with Belgium and England remaining in fourth and fifth place, respectively.
Senegal and Denmark swapped places, and the rest of the significant changes occurred outside the top 20, with Serbia, Algeria, Egypt, and Scotland making significant strides.
The Central African Republic made the biggest stride after moving 10 spots up to 122nd following their victories over Madagascar.
Source: Onuaonline.com|Ghana