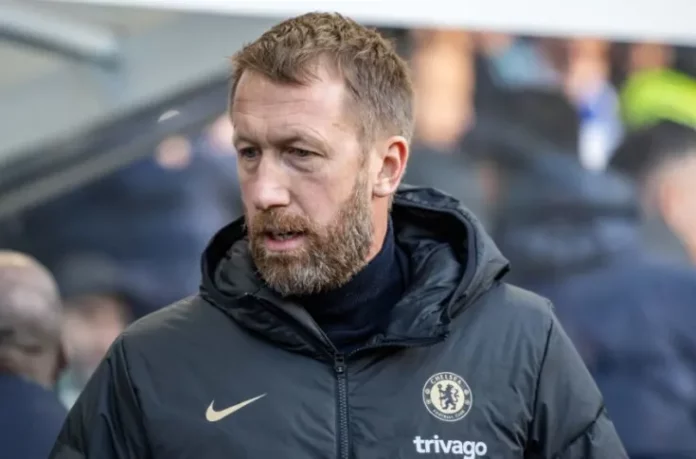 Real Madrid are set to meet Chelsea in the UEFA Champions League knockout stages for the third straight season.
Both teams have won once each in the previous two campaigns. Thus, this is the rubber tie and when the draw was made, Los Blancos were considered as the heavy favourites to go through.
Real Madrid have not been in great form in recent times but it is nothing compared to Chelsea. The Blues decided to bring in Graham Potter in place of Thomas Tuchel earlier this season, and that has proven to be a major mistake.
READ ALSO: Chelsea sacks Graham Potter
As things stand, Chelsea are 11th in the Premier League, out of both domestic cup competitions and it is a surprise that they were able to get past Borussia Dortmund to make it to the last 8 of the Champions League.
Chelsea have made a big decision just 10 days away from the first leg against Real Madrid though, by showing Potter the exit door.
Bruno Saltor will be the interim head coach. And now, that gives Carlo Ancelotti something new to think about.
Chelsea decision hands new problem to Real Madrid
READ ALSO: Argentina vs France: Didier Deschamps makes final decision on playing Benzema in World Cup final
With Potter in charge, Chelsea were clearly trending downwards. But now, Real Madrid have to worry about a new manager bounce.
Over the years, we have seen clubs change managers and suddenly rediscover their form on numerous occasions.
It is very possible that Chelsea could look like a completely different team by the time they take to the Santiago Bernabeu pitch in a little over a week.
For now, Real Madrid still have to be considered as the favourites to get the better of Chelsea. But the equation has certainly changed over the past few hours.
The Premier League club's next game is against Liverpool at Stamford Bridge. Let's see how they look on that occasion.
READ ALSO: Boehly's £70m transfer option to reverse Tuchel's decision on Abraham in the offing
Source: The Real Champs