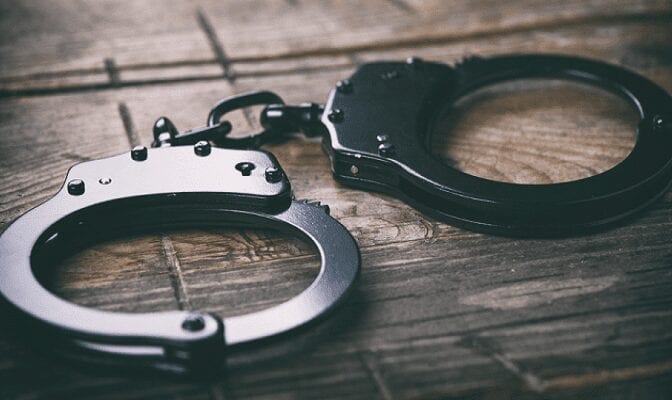 Evans Kyekyeku Mensah, a businessman and Netherlands returnee who was arrested on Friday, June 3 for attempting to use his daughter for rituals has been remanded into police custody by the Domestic Violence and Victims Support Unit of the Accra District Court.
Presiding magistrate, Ama Adomako Kwakye remanded the accused after lead prosecutor Richard Amoah prayed the court.
According to Chief Inspector Amoah the prosecution began the investigation on Monday following his arrest on Friday after he was exposed by the spiritualist whom he had consulted to help him kill his 11-year-old daughter.
Evans Kyekyeku Mensah has been charged with preparation to commit crime to wit murder.
Lawyer for the accused, Ralph Agyepong prayed the court to be given access to his client although he did not oppose the request to have him remanded.
After hearing submissions from both counsels, Ama Adomako Kwakye remanded the accused into police custody and directed the police to allow his lawyer access to him on Tuesdays and Thursdays between 9am and 5pm.
The presiding magistrate adjourned the case to June 20.
Background
The accused is a 47-year-old machine operator who relocated from the Netherlands to Ghana in 2021.
Prosecution told the court that in May, 2022, Mr Kyekyeku Mensah arranged to see a spiritualist after confiding in a friend over financial problems he was facing.
Chief Inspector Amoah told the court that the said friend, Kwame introduced the accused to one Nana Fosu alias Nana K.K to assist him see a Spiritualist for help.
He said on May 29, Nana Fosu took the suspect to Nana Adu-Boafo Jnr who is a Spiritualist and Herbal Practitioner at Oyibi Kon for money rituals.
Chief Inspector Amoah noted that the spiritualist, Nana Adu-Boafo Jnr agreed to do the money rituals for the suspect and directed him to buy a live python from someone in Kasoa to be used.
"However, the suspect later informed the Spiritualist that he is afraid of snakes as such he will come to him for further discussions on what to do.
"The suspect later had discussions with the Spiritualist during which the suspect suggested human sacrifice for the money rituals.
"The Spiritualist feigned interest and told the suspect to furnish him with the date of births of his last two children to enable him determine which of them will be suitable for the sacrifice," Chief Inspector Amoah further narrated.
Source: 3news.com|Ghana