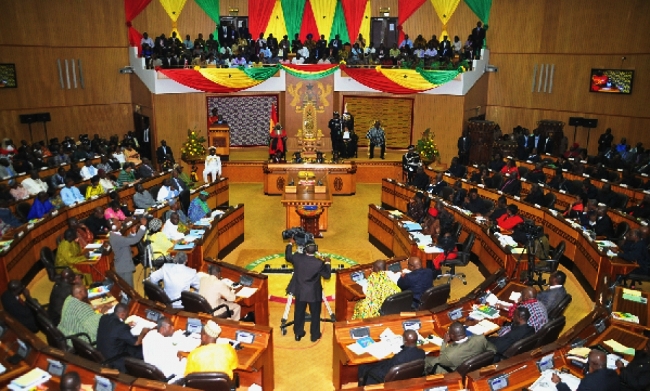 The Criminal Offences Amendment Bill 2022 has been passed by Parliament today, Tuesday, July 25, 2023. The next step is for the President to assent to the bill. Once this is done, the death penalty ceases to be a punishment.
The President can rather commit to life imprisonment instead of the death penalty which has been scrapped.
Even though the Act had existed in Ghana's statutes since the commencement of the Fourth Republic, no president has been able to sign the death penalty.
Deputy Majority Leader and Member of Parliament for Effutu, Alexander Kwamena Afenyo-Markin, speaking with TV3's Komla Klutse, in Parliament, said, the development is a feat worthy of celebration considering the fact that, it is the tangent the global economy is towing.
READ ALSO: I'm not going to be part of an NPP jamboree – Mahama boycotts Independence Day celebration in Ho
"The death penalty is no more a punishment in our statute. This is not to say that those who [have] taken upon themselves to take the lives of others are being encouraged to do so. But what we are saying is that, God gives us life and under no circumstance should a person's life be taken merely because of commission of such an offence.
So I think that it's a day to celebrate because internationally all human rights institutions have taken this position that the death penalty provision in various laws as a form of punishment is moot.
He continued that, the Legislature has done its part and it was left with the Executive to add its part to make the dream of imitating international practices in Ghana a reality.
"Our Parliament has done its bit, it's now left for the Executive to assent to the Bill so that it becomes law. We respect human rights and we would act in accordance with international best practices when it comes to international human rights," he maintained.