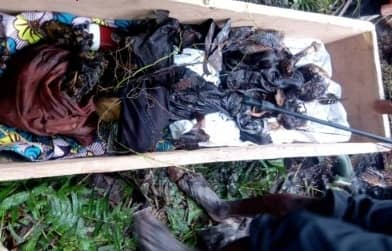 The decomposed body of a 40-year-old farmer who went missing few weeks ago at Abura Dunkwa in the Abura Asebu Kwamankese district of the Central region has been found.
Reports indicate that the deceased, Kojo Atta, who was found in a thick forest was reported missing upon his failure to return from the farm some weeks ago.
The community conducted a search and discovered his remains in the forest.
READ ALSO: C/R: 16-year-old girl impregnated by biological father delivers twins
The father of three was found Monday, July 24, 2023, in the evening with his wellington boots, cutlasses and other farm tools beside him.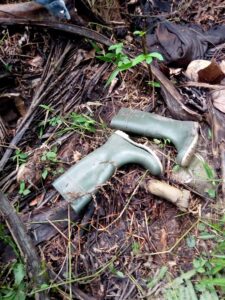 The search was conducted by a combined team of the Abura Dunkwa Police Command, the Community Asafo Company group, the District Environmental Health Officers and the Family Members who found the decomposed body lying under a coconut tree near a muddy water.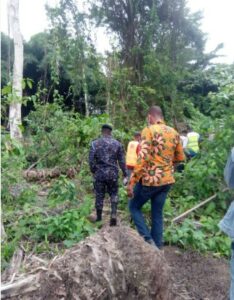 It is believed he might have been killed and carried far away from his makeshift structure and dumped near the muddy water to avoid detection.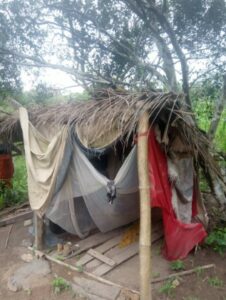 Meanwhile, the body has been buried upon advice of the District Environmental Health Officers whilst the police have commenced investigation into the matter.
No arrest has been made so far.
READ ALSO: [PHOTOS] E/R: 50-year-old disabled man burnt to death in a suspected arson