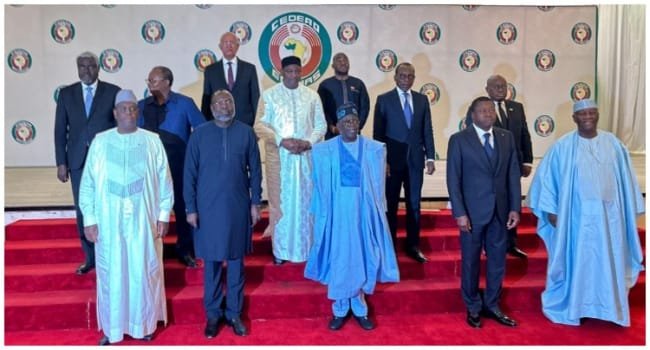 A Diplomatic Consultant, Farouk Al-Wahab, has described the Economic Community of West African States (ECOWAS) as a "joking paradise."
According to him, coup d'etats are happening within the West African bloc, not only with guns but pens as well. However, the leadership of the ECOWAS have been endorsing those who overthrow constitutions with pens and tries to bite those who topple regimes with guns.
He was commenting on the recent coups happening within West Africa, with ECOWAS choosing to send troops to Niger to restore democratic rule.
According to Mr. Al-Wahab, Mamady Doumbouya's coup for instance was staged to save the Guinean people without a single life being lost. But, when deposed president, Alpha Conde, changed the constitution to rule the country for the third term, some presidents from the ECOWAS bloc attended his inauguration, making their actions on Niger's situation a joke according to the diplomatic consultant.
He was speaking with Captain Smart on Maakye Tuesday, August 15, 2023, on Onua TV/FM.
Listen to him in the video below:
READ ALSO: Ibn Chambas announces withdrawal as ECOWAS Special Envoy to Guinea