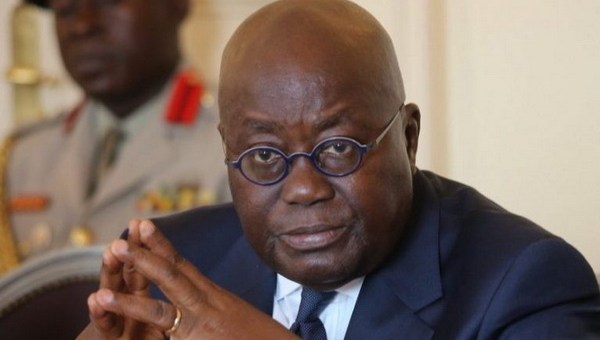 Rather than getting involved in external entanglements, President Addo Dankwa Akufo-Addo has been advised to use Ghana's limited resources to better the lives of the citizens.
Ningo Prampram lawmaker, Samuel Nartey George, in a tweet Wednesday, August 16, 2023 indicated the President has failed to retool Ghana's military despite the professionalism they have exhibited over the years.
"Focus our scarce resources on improving the living conditions of Ghanaians and stop poking your nose in other Country's matters. Dzi wo fie asem Mr President," portions of his tweet contained.
'Dzi wo fie asem', literally meaning mind your own business, became a popular political coinage when the late President John Evans Atta Mills, while being pushed by his political opponents to intervene in the then troubled Cote d'Ivoire, told off his critics he would rather mind his business than to meddle in the affairs of other sovereign nations.
READ ALSO: IMCIM report: Sam George likens galamsey behind Akufo-Addo's Kyebi residence to Hollywood fiction
Sam George's comment comes on the back of President Akufo-Addo's assurance of contributing to a standby force for ECOWAS to invade Niger to restore democracy after the coup that ousted president Mohamed Bazoum and his government.
Mr. Nartey George holds that the decision to invade Niger could lead to the loss of lives.
The deployment of the military according to the Ningo Prampram Member of Parliament is prohibited as per the Article 2(4) of the United Nations Charter as "you [President Akufo-Addo] and your cronies in ECOWAS are considering."
"Even if you wanted to hide under Article 42, do you have a UNSC resolution authorising an intervention? There is no clear evidence of the 3 basis required to trigger R2P so respect the sovereignty of Niger," he said.
In helping resolve the Niger crisis, Sam George has suggested the President adopts a more thoughtful approach rather than the use of the military intervention which serves the interest of external powers.
READ ALSO: Immigration Officer shoots mentally challenged man to rescue two police officers at Sehwi Wiawso
"Any decision to commit our men and women of the Ghana Armed Forces to a senseless and needless war would demand the approval of Parliament and we demand same," he said.
Dear President @NAkufoAddo, you know better than us all the pitiful state of our armed forces for a foreign military intervention in another sovereign state. You know that despite the professional attitude and disposition of our gallant officers, you have failed to retool and… pic.twitter.com/qnHZq72ZfY

— Sam 'Dzata' George 🦁🇬🇭 (@samgeorgegh) August 16, 2023
READ ALSO: Sam George elected Secretary of African Parliamentary Network on Internet Governance