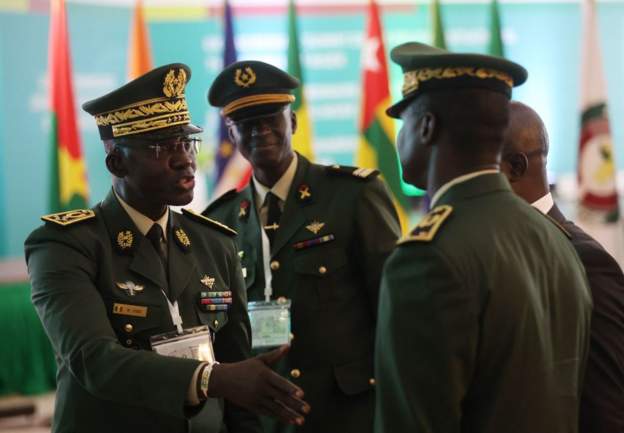 An emergency two-day summit by the Economic Community of West African States (ECOWAS) Committee of Chiefs of Defence Staff commences today, Thursday, August 17, 2023, in Accra.
The meeting will resolve on the final preparations for the deployment of the standby force to Niger.
Since the announcement of a coup by the Niger soldiers on national TV on July 27 this year, ECOWAS has given out an ultimatum to the military junta to hand power back to the civilian government or face their standby force, amid other diplomatic options being considered to resolve the crisis.
READ ALSO: Diplomatic consultant describes ECOWAS as a 'joking paradise'
The military closed all borders to the country, suspended all institutions and dissolved the constitution. Treasonable charges have been levelled against deposed president Mohamed Bazoum after being held captive by the military.
Following the one week deadline given the junta to restore democracy to the country, ECOWAS is set to create a standby force for a military invasion.
The Ivorian government has already pledged Abidjan's support with Accra and Abuja facing criticisms from opposition against the military intervention.
The decision by the bloc to deploy an army is dependent on contributions by member states, with security analyst, Colonel Festus Aboagye (Rtd) saying it will take a while for the action to be put to fruition since some member states do not have the requisite assets and men to support.
READ ALSO: Prevention will not cost you as much as cure -( Why Ken Agyapong backs any intention by govt to support ECOWAS with troops to Niger