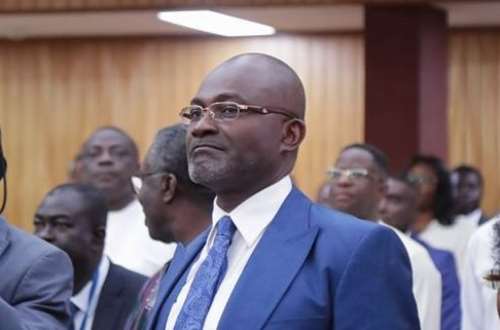 Any decision by Ghana to assist the Economic Community of West African States (ECOWAS) with troops to restore democracy in Niger would be supported by Kennedy Ohene Agyapong, a flagbearer hopeful of the governing New Patriotic Party (NPP).
Mr. Agyapong has maintained that is was better ECOWAS prevented further military coup d'etats in the sub-region barring the damning consequences.
He has indicated that allowing the entire bloc to be flooded with insurgence would be at the detriment of citizens, the reason he finds the prevention approach prudent than the cure.
"My brother, the security of this country is very important, if we make a mistake and allow coup d'etats all over West Africa, tomorrow we will regret and the first thing, two of us will go to jail, they will dissolve parliament and arrest journalists so the security of this country is very important and no matter the amount of money, prevention is better than cure. Prevention will not cost you as much as you're curing it," he told Roland Walker Wednesday, August 16, 2023, when he appeared on TV3's breakfast show, New Day.
READ ALSO: Ghana is not immune to coup détats – EFL spokesperson cautions
According to the Assin Central constituent's representative in Parliament, Ghana has an obligation to contribute towards curbing the acts from reoccurring in other jurisdictions as a member of ECOWAS, especially for being "the second most important country" on the bloc.
Ken Agyapong proceeded to answer why ECOWAS did not invade any of the other countries that staged coups but Niger.
"I have been an ECOWAS member myself, why not Burkina Faso, Guinea or Mali but Niger, this is because coup has become too rampant in the ECOWAS countries so we should use Niger as a deterrent that any country that tries again ECOWAS will come after you. This is not the first time, we have done that in Liberia, Sierra Leone, Gambia etc," he disclosed.
READ ALSO: If they go tribal we will also go tribal; the party is not only for them – Ken Agyapong's alleged remarks about the north to C/R, W/R delegates