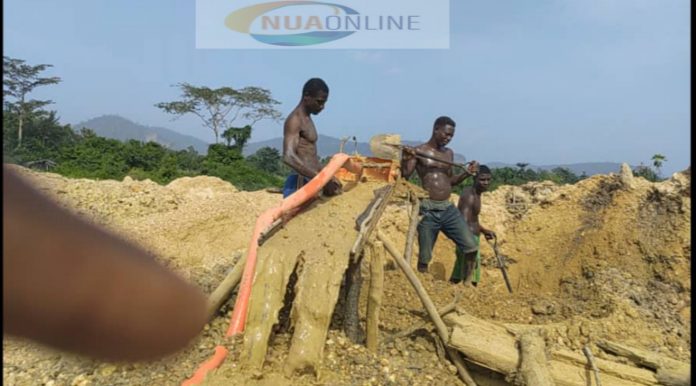 Illegal miners at Aprahwem in the Kwahu Abetifi District of the Eastern Region have rubbished the government's call to end illegal mining otherwise known as 'galamsey'.
The youth involved in the act say even though they know of the dire implications of galamsey on Ghana's river bodies and forests, they cannot stop the act due to the money they get from the enterprise.
Some of the youth who engaged Onua TV's Regina Akua Sarpomaa said they are not oblivious of government's efforts towards the menace but have no choice since they always get gold anytime they go on site.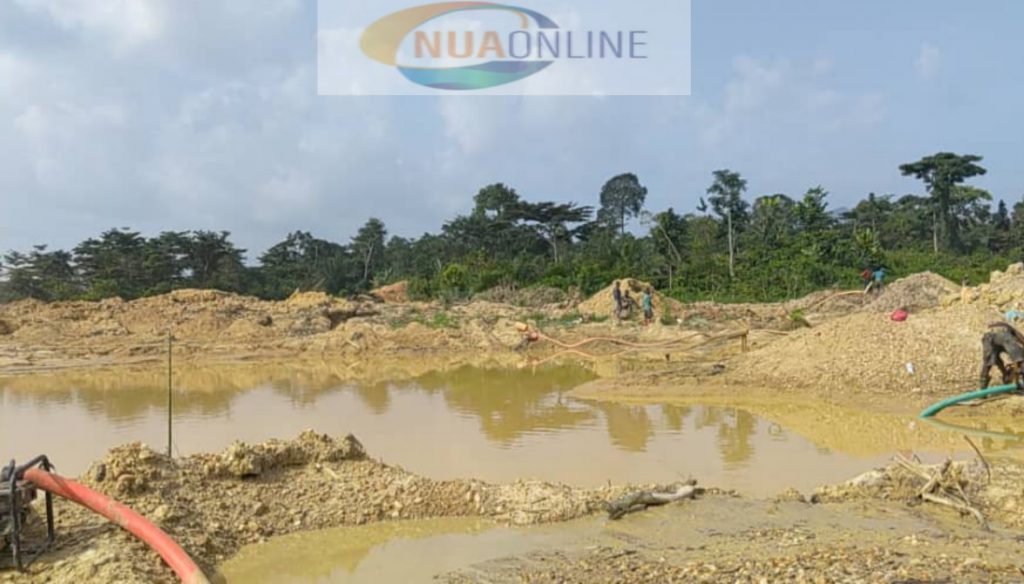 "We know the president is fighting and wants us to stop but we can't because we always get gold. We see money everyday," they said.
Within the Kwahu enclave, galamsey is ongoing at Akwasiho, Asuoyaa, Kofi Dede, Obomeng Besease and Aprahwem.
Onua News has learnt the Kwahu East Security Council has went on a swoop Thursday where the illegal miners fled the forests.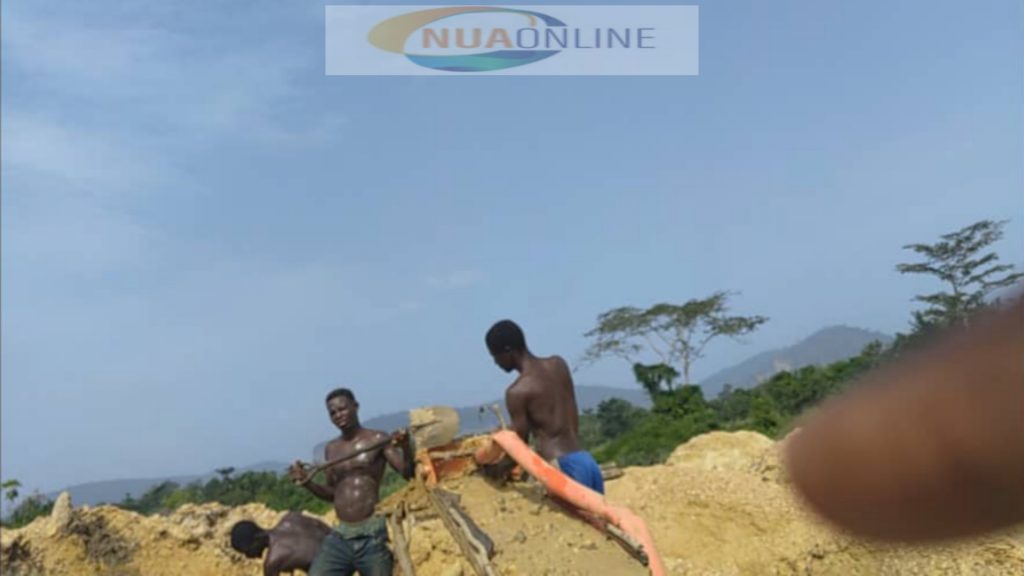 13 excavators were found in the forest at the swoop but could not be seized since they couldn't get towing machines to transport the heavy duty equipment.
Meanwhile, the chief of Kwahu Akwaboah who claimed ownership of the site has since been arrested.
"When I visited the site, one guy with a very sharp catlass told me 'I would've cut you into pieces if I had seen you with a secret camera or recorder'", she narrated on Maakye Wednesday, November 2, 2022.
By Regina Akua Sarpomaa|OnuaTV|Onuaonline.com