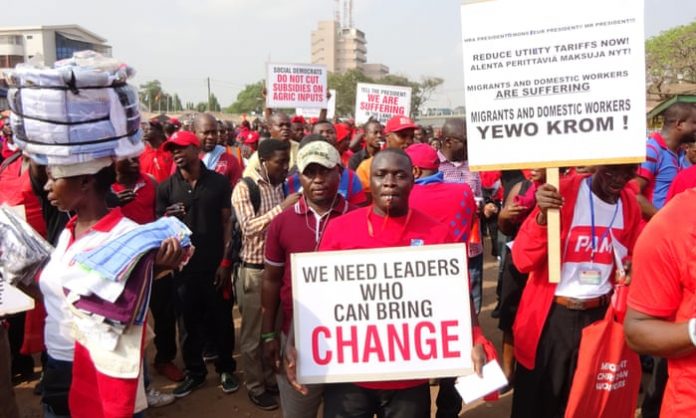 A group calling itself Coalition of Progressive Forces in Northern Ghana, has set August 20 to stage a demonstration against government.
The demonstration is to register their displeasure over what they describe as "economic harship and misgovernance" meted out to Ghananains by the Akufo-Addo led government.
The demonstration is dubbed 'Miisim' coined from a Dagbani word which literary means we are tired.
According to the pressure group, the demonstration is aimed at bringing attention of government to numerous challenges confronting the nation for immediate redress.
The demonstration also seeks to highlight grievances of misgovernance and mismanagement of the economy on specific issues such as; Unbearable cost of food, fuel, electricity, transportation, water, rent, high cost of farming inputs (Fertilizer, Seeds, Tractors, etc).
They also include massive and grand corruption eating away human development, declining incomes and collapsing businesses, ballooning national debt which is putting unborn generations in debt, heightened insecurity in the country (e.g. brazen armed robbery and signs of terrorism on the horizon).
The group says egregious human rights abuses such as the killing of journalists and innocent Ghanaians (e.g, Ahmed Hussein-Suale, Kaaka Macho, and six others during the 2020 elections) among others are part of the grievances they would demonstrating on.
Miisim demo is a non- partisan civic engagement, and the organisers hope to mobilise Ghanaians in the Northern part of the country to participate to drum home the concerns of citizens to the government.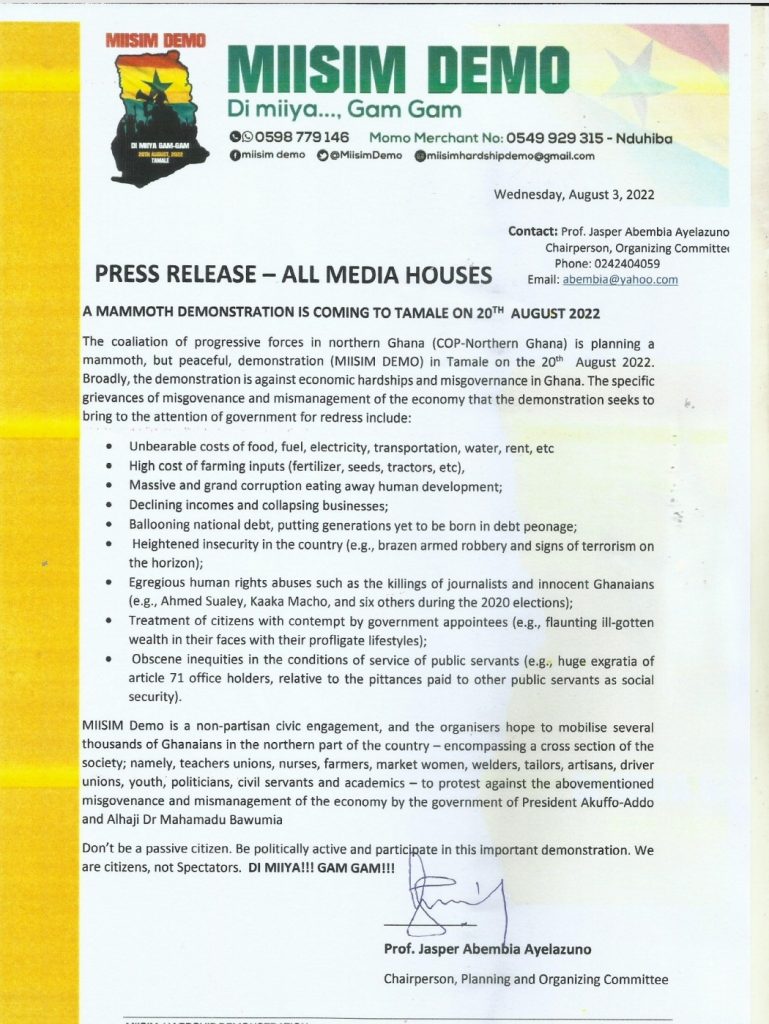 By Christopher Amoako|Savannah Region|Onuaonline.com