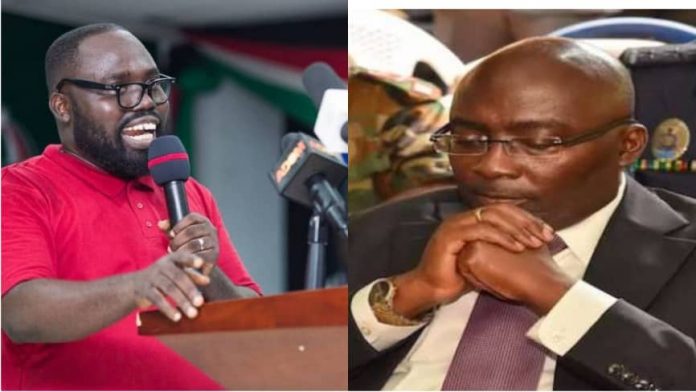 Deputy General Secretary of the opposition National Democratic Congress (NDC), Dr. Peter Boamah Otokunor, has shaded Vice President Dr. Mahamudu Bawumia at the ongoing National Delegates Conference of the NPP.
During the NDC's speech at National Delegates Conference of the NPP, Dr Otokunor who spoke on behalf of the party acknowledged him as the "Economic Wizkid turned into digital poster boy", suggesting the Vice President's economic prowess has dwindled.
"Your Excellency the President, Nana Addo-Addo Dankwa Akufo-Addo, Your Excellency the Vice President, Dr. Mahamudu Bawumia, the Economic Wizkid turned into digital poster boy," he said in his introduction.
Meanwhile, he described the meeting as a period for new ideas to be introduced into the party as new leaders are going to elected.
"It also marks a new beginning as new ideas can be injected into the party, something the NPP government clearly appears to need badly.
"For most of you here, it's a happy moment, a moment of celebration, for others, it is a defining moment for your political careers. For some of you, it is a cocoa season to harvest from aspirants what you've sowed in service to the NPP.
But for the largest mass of the people, it has been the usual state of hunger, misery and general economic hardship," he noted.
Dr. Otokunor, however, expressed shock at the display of showiness at the conference grounds despite the economic turmoil the Ghanaians are experiencing.
"Ladies and gentlemen, I take particular notice of the levels of ostentation on display and regret rather deeply that the NPP do not exhibit any modicum of the ability to appreciate the need to be sensitive to the people of Ghana in these times of great suffering and pain," he stated.
By Felix Anim-Appau|Onuaonline.com|Ghana