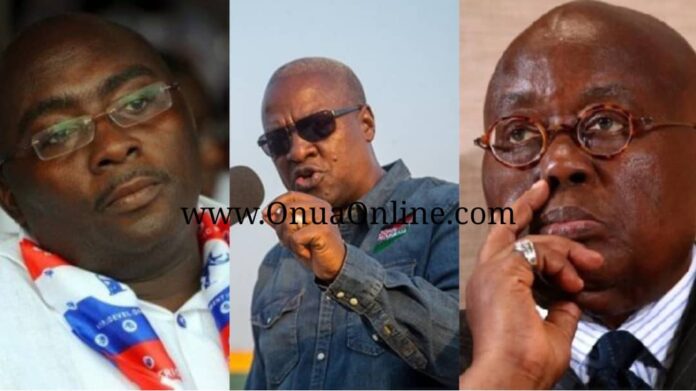 The massive corruption and incompetence characterising President Akufo-Addo's administration has defaced Ghana's accolade of being a beacon of democracy, according to former President John Dramani Mahama.
John Mahama has noted that President Akufo-Addo and Dr. Bawumia, have, in the Fourth Republic, taken Ghana's political credibility to an unprecedented low with their poor leadership.
Speaking on the 2024 elections in a post on Facebook, the flagbearer for the opposition National Democratic Congress (NDC) told Ghanaians to use the opportunity to rewrite what was mistakenly codified in 2016 for electing Akufo-Addo as president of the Republic.
"I maintain that the poor leadership of Akufo-Addo and Bawumia, (they) must be held accountable for the corruption and deteriorating conditions under their watch over the last almost seven years," he stated.
He pointed out that accountability cannot be rendered with the architects of the mess in charge.
"But we cannot ensure accountability with the same party and its officials who brought us to this tipping point still in charge," he said.
Mr. Mahama promised to desist from "the business-as-usual approach of the NPP" and provide a visionary leadership that will be for the progress of every citizen.
He urged Ghanaians to protect the integrity of their democracy, assuring them that the true verdict of the people will determine the direction of Ghana's representative government.
READ ALSO: Impunity, corruption, arrogance the prime character of the current leadership – Mahama