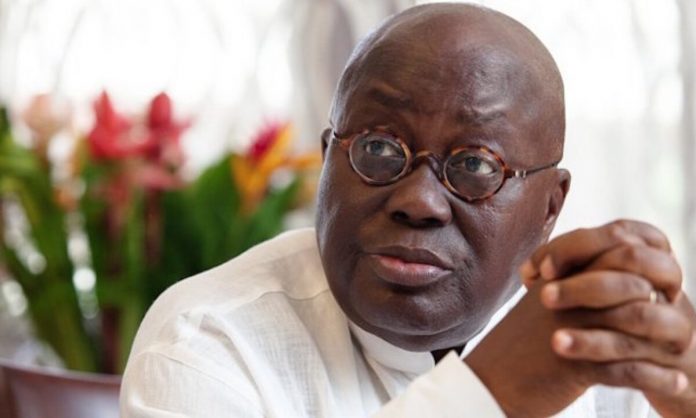 President Addo Dankwa Akufo-Addo has asked Ghanaians to continue pray for him and his appointees and have faith in them. 
The President says he wants to have a peaceful term of office by the time he ends his tenure as Ghana's first gentleman.
Addressing a valedictory service for Rev. Dr. Seth
Kissi, outgoing Chairperson of Akyem Abuakwa
Presbytery of the Presbyterian Church of Ghana at Kyebi in the Eastern region, the President said he and his appointees need humility and integrity.
"I have fought the good fight, I have finished the race, I have kept the faith. Now there is in store for me the crown of righteousness, which the Lord, the righteous Judge, will award to me on that day-and not only to me but also to all who have longed for his appearing."
"Pray for me and the people l have appointed to
various positions with responsibilities that we will
continue to exercise our responsibilities with
humility and integrity. Pray for Ghana that it remains united in peace and continues to thrive for progress and prosperity. I continue to abide in faith in the Almighty God to help advance the fortunes of our nation accompanied by appropriate policies, determination, and hard work on our part," he prayed.
He was confident that things will turn out better for Ghana in the soon future to come.
"l urge all of you gathered here to have the same
believe that the fortunes of Ghana under His
Excellency Nana Addo Dankwa Akufo-Addo will
be assured. The battle is indeed the Lord's," he
was confident.
READ ALSO: 'Pray for me and my appointees; we need humility & integrity – Akufo-Addo pleads Ghanaians