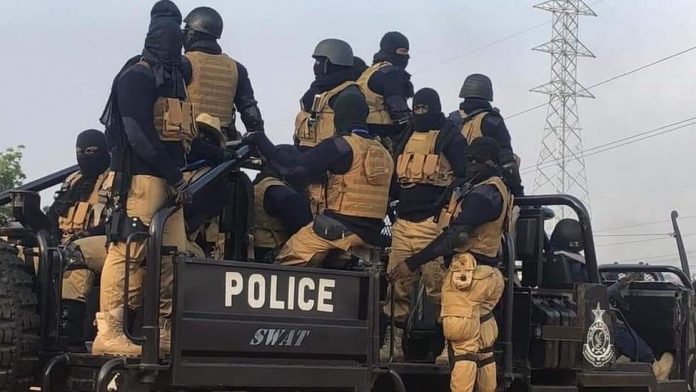 The sister of Shadrach Arloo, who met his untimely death after a clash with police at the West Hills Mall, has disputed the account of the Ghana Police Service over the post-mortem report released on Tuesday, February 7.
According to Perpetual Didier, the police may have planted the black polythene bag in the throat of his brother before the post-mortem was conducted by the pathologist.
The Service had given a blow-by-blow account regarding the state of investigations so far, claiming eye witness accounts indicated the deceased resisted arrest on that fateful day.
"The narrative of events, as gathered by the police, indicated that during the course of the arrest, the deceased pulled out a substance from his bag, which he quickly swallowed before anyone could stop him.
READ ALSO: Man who died at West Hills Mall was choked by Indian hemp – Pathologist reveals
"He became unconscious shortly afterwards and was taken to the Sonotech Clinic for medical attention but was pronounced dead on arrival."
According to the police the post-mortem was conducted in the presence of the representatives of the deceased as well as the father of a private security officer arrested in connection to the case and lawyer of the deceased Francis Xavier-Sosu.
"The pathologist gave the verbal cause of death as Asphyxiation and Obstruction of the airway by a foreign body.
"He also retrieved from the throat of the deceased, eight(8) zipped bags containing dry leaves suspected to be narcotic drugs tied in a piece of black polythene."
But speaking on Accra-based Peace FM Wednesday, February 8, Perpetual Didier said the family does not accept the results of the post-mortem.
She said none of the representatives of the deceased was present when the body was brought from the mortuary for the post-mortem contrary to reports by the police.
She expressed suspicion that the police may have planted the black polythene in the throat of his brother between the time of removing his body from the mortuary and the examination.
She said the family has resolved to file further legal action to get the police to conduct a second examination, indicating that when they wanted their own pathologist to conduct the post-mortem, the police rejected it with the pretext that there was no time.
Already, the police have forwarded the docket to the Attorney General's Department for further advice and action.
Source: 3News.com|Ghana