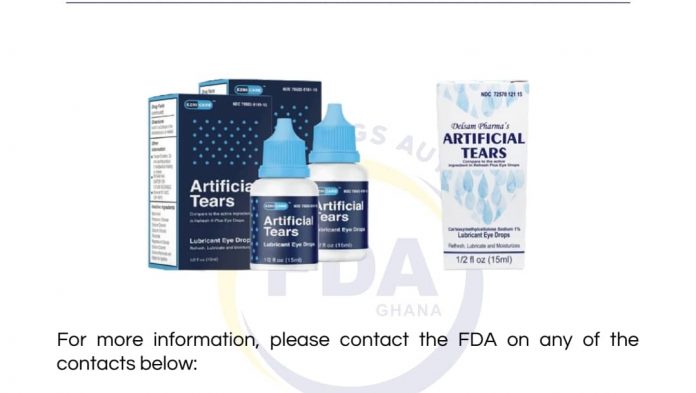 The Ghana Food and Drugs Authority is cautioning the public over two eyedrops in the country that are contaminated and not fit to be used.
Ezricare Artificial Tears and Delsam Pharma's Artificial Tears owned by Global Pharma according to the FDA has issued a recall to outlets that are in possession of it.
The two eyedrops have already been classified as an outbreak by the US Centre for Disease Control and Prevention.
READ ALSO: Takoradi: FDA shuts down popular waakye joint over suspected food poisoning
The Authority has added that the products are not registered with them and shouldn't be on the market. However, persons who are in possession of them should immediately submit them to the offices of the FDA.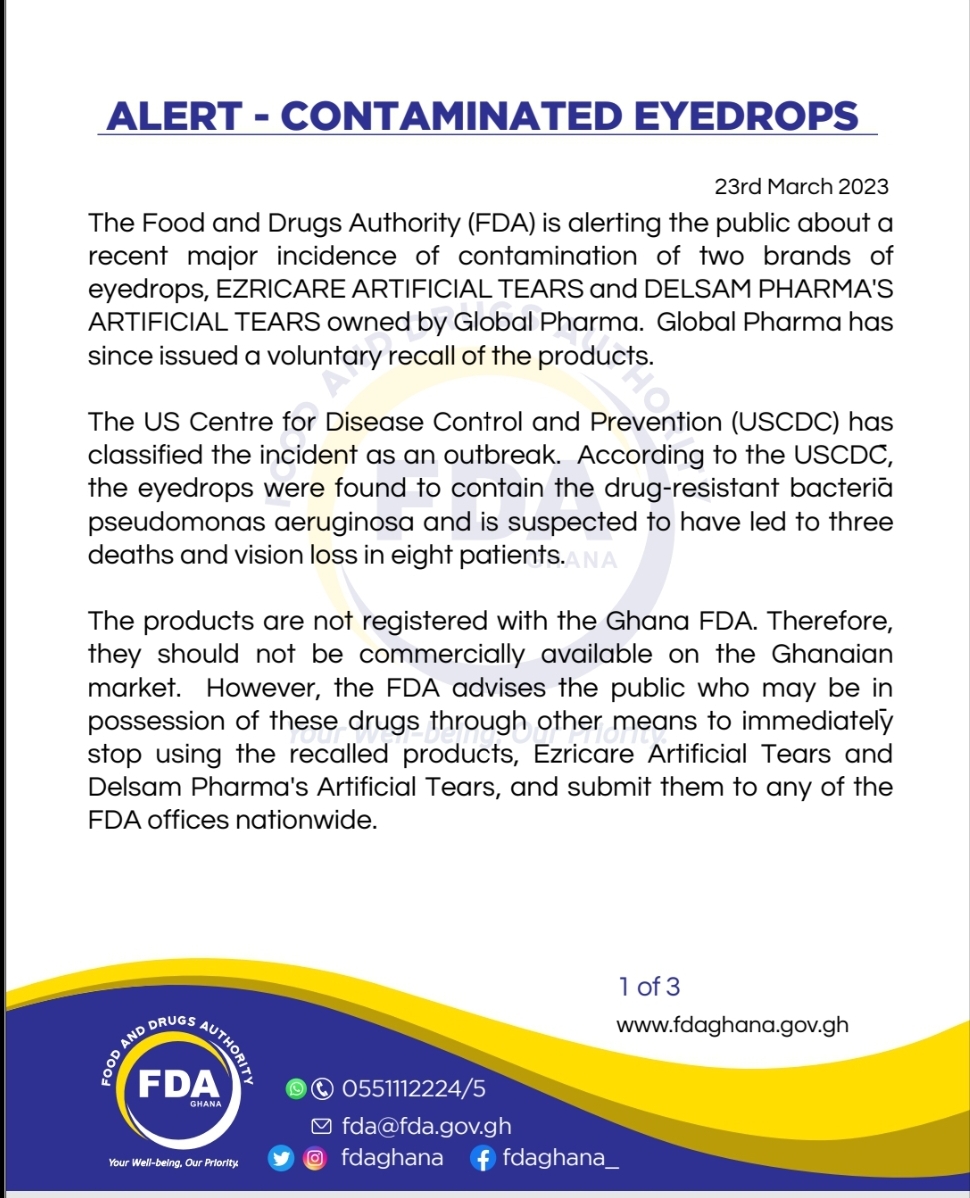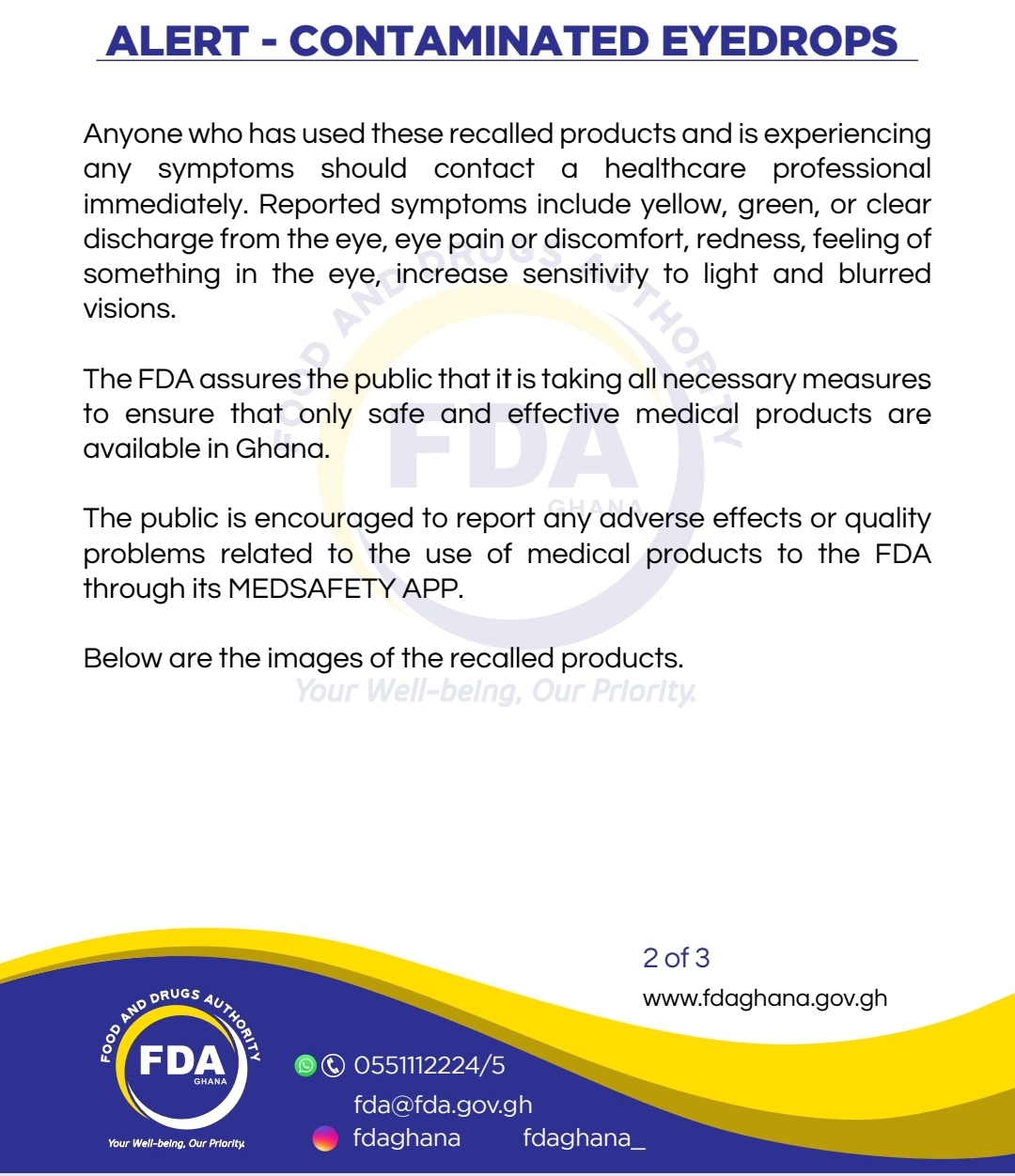 Source: Onuaonline.com|Ghana