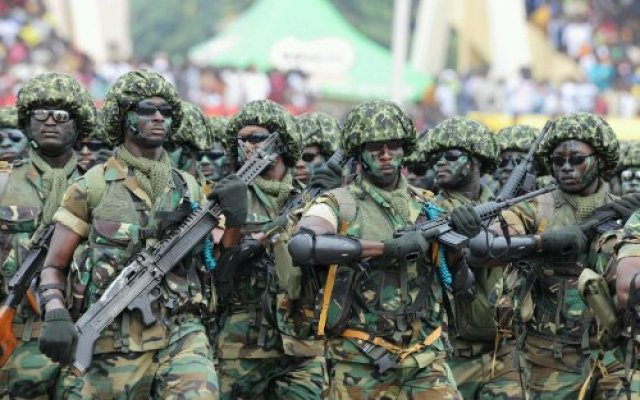 Director General in charge of Public Affairs for the Ghana Armed Forces, Brigadier General Eric Aggrey Quarshie, has revealed that residents of Ashaiman have praised them for invading their territory to subject them to torture.
Though General Aggrey Quarshie admits there were lots of  excesses in the actions of the military, he claims the invasion was a planned move and not a reprisal attack for the murder of their colleague, Sheriff Imoro.
"It will surprise you to know that we have received several calls from people in Ashaiman commending us for the move and they are calling for more," he revealed.
READ ALSO: 'We've been recording low sales since the soldier's murder – Traders at Ashaiman market lament
Speaking at the Annual General Meeting and National Public Relation and Communication Summit Thursday, March 23, 2023, Brigadier General Aggrey Quarshie explained that police officers are not able to operate effectively in certain areas in Ashaiman, making the military's invasion serve a good course.
"Ashaiman is a place that there are certain sections that even the police cannot go and effect arrest; they won't dare. Somebody commits a crime and you can't  go there are even arrest the person and so we were tracking certain events," he said.
The military has received a lot backlash for invading Ashaiman and abusing residents a day after the lifeless body of a soldier Sheriff Imoro was discovered at one of the town's suburbs, Taifa.
They subjected the residents to brutalities and arrested 185 of them to their custody. Unfortunately, one victim died through internal bleeding after the beatings.
READ ALSO: Victim of Ashaiman military brutalities allegedly bleeds internally to death
But the military says the invasion was planned except that the murder of their colleague was the "last straw that broke the carmel's back."
By Gifty Amankwaah|OnuaNews|Onuaonline.com