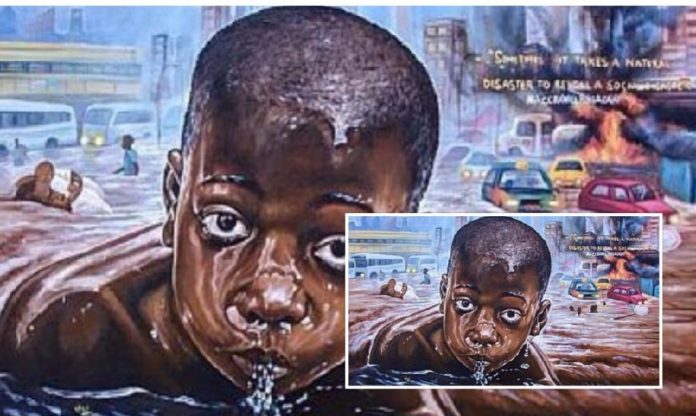 Rainy seasons, including unexpected ones are characterised with flooding in the national capital. Over some years now, a drop of rain seems to drop a life because of how each drizzle alters our natural environment. Ghana can never be in a hurry to forget the June 3, 2015 disaster where two 'foes' developed amity to smear pepper in the eyes of the nation – water and fire mixing together to take lives.
There were rumours that someone betted over the recurrence of the disaster in the subsequent rainy season, and lo and behold, the unexpected rains bursted banks even before the rainy season began the following season. At exactly 7 years after the infamous June 3 tragedy, another woe befell the nation after some few hours of downpour.
Several flooding have occurred even at places which are not known to be flood prone this year with many accompanying tragedies. Vehicles have been swept away, properties worth thousands of Cedis have been lost including precious lives. What prompted this article is the sad nature of the demise of a family head on Friday, whose death could have been prevented but for the negligence of some state institutions.
Dansoman resident electrocuted to death
At Glefe, a suburb of Dansoman in Accra, 51-year-old Samuel Edwin Fosu lost his life due to rainfall and someone's dereliction of duty.
At about 2:30 pm on June 3, some electrical cables fell at Glefe whilst it was raining. After the rains, Mr. Fosu according to eyewitnesses was electrocuted by the high tension cable and died.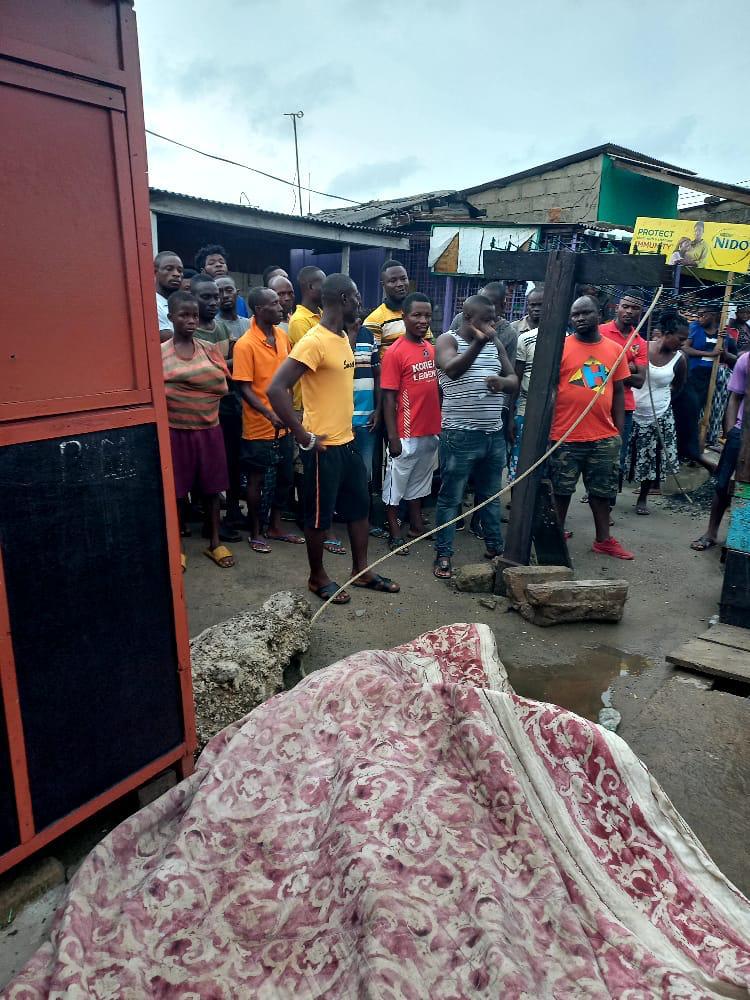 An eyewitness indicated Mr. Fosu was going to purchase something and tried lifting the cable which had blocked his way, not knowing there was power in it. He got electrocuted in the process but didn't die on the spot. He breathed for over 30 minutes before passing away.
The sad thing about his death is that, whilst the man was lying down and breathing, the neighbours called the emergency lines of both the Ghana Police Service and the Electricity Company of Ghana (ECG) but to no avail.
"The thing happened around 2:30pm. The man was not dead. He was breathing. We called the police several times but they didn't answer. We also called ECG to ask them to put off the power so we could rescue the man but they also didn't answer. We couldn't do anything because of the power in the cable. The police and ECG got here about 2 hours later. When they arrived, the police sat in their car for over 30 minutes without touching the body. They said the family should carry the body themselves to the morgue," an eyewitness who spoke on condition of anonymity narrated.
Clearly, this man who has left behind a wife, 4 children, parents and other relatives he was catering for could have been saved if a mere phone call had been answered. How they got the information and arrived two hours on is also a mystery. Surprisingly, ECG puts off power spontaneously at the time when people don't expect them to. Yes, one could argue that some of the power fluctuations also come as a response to some of these calls. But for residents to call an emergency line without response for over 2 hours requires a 'committee for probe'.
If you think this is the life of just an individual, as heartless and inhumane as you may be, just think about the numerous dependants mentioned earlier, and the psychological, social, economic and emotional impact of the death of Mr. Fosu on their lives.
7 years after June 3 disaster, victims not compensated
Putting that aside, for some seven years after the June 3 twin disaster, whose anniversary we recorded another tragedy, some victims of the unfortunate incident say they are yet to receive monies promised them by the government as compensation.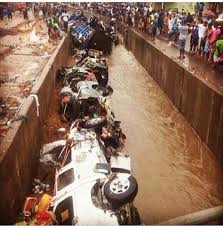 On June 3, 2015, a torrential rainfall leading to severe flooding in several parts of Accra, coupled with an explosion at a GOIL fuel station at the Kwame Nkrumah Circle, resulted in the biggest disaster the country has ever witnessed, claiming over 150 lives and injuring several others.
Despite the significant donations made and money promised the victims and the bereaved families, some of the victims are saying they have not received the compensation seven years on.
Speaking on Onua News Friday, June 3, 2022, a victim who survived the twin disaster 7 years ago said "I underwent 20 surgeries from 2015 to 2020 until I became okay. But even after that I usually go for reviews because the numerous surgeries weaken the body. Also, my skull has been removed from my head so I don't mingle with people because if by mistake someone touches my head, I'll have a problem. I'm not that safe. The cheque I was handed as a compensation was used to pay all my medical bills. So I haven't really seen any compensation. I'm still pleading with the government to come and see us because my food and medical bills aren't easy."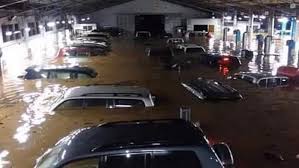 "It was in 2020 that they gave us some money at the new AMA office but they never told us that was our compensation. It was the Benin president who came to raise that $200k so we haven't received anything from the government or GOIL. It was recently that they told us their new manager says they need their land back so they came to ask us to vacate here. Some of our colleagues are home. They can't come out. Some of us the survivors have died. Some can't walk again," another survivor added.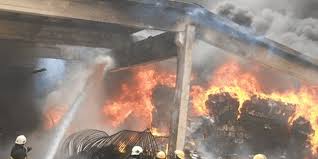 Compensation and justice for victims
Meanwhile, the One Ghana Movement has renewed its calls for justice and fair compensation for the victims.
"It is our hope that the pursuit of justice will not only result in fair compensation for victims and their families but will, in the end, punish officials found culpable, and drive the sense of accountability and responsibility on the part of citizens, corporate Ghana, and public officials."
"Avoidable disasters will not stop when no one is punished for their negligence and dereliction of duty. On June 3, we said 'never again' and yet again there was the La gas explosion, the Atomic explosion, the Takoradi explosion, and more. We certainly cannot go on like this as a country!"
The Movement holds that "justice delayed for the lives affected is justice denied and a failing of the duty of care owed to our fellow citizenry."
The Movement and the victims, through their lawyers, (Darko, Keli-Delataa & Co.) and (A-Partners @Law), commenced a class action lawsuit in 2018, chasing GOIL, the National Petroleum Authority (NPA), and the Accra Metropolitan Assembly (AMA) for their "complicity in the disaster."
In conclusion, until we hold people accountable for their conduct, many individuals and institutions would refuse to reason in discharging their duties. Negligence would always be a part of us and lives would be lost, subsequently affecting productivity. Don't forget that the end of the life of one individual is the beginning of the end of the dreams of many others.
The writer, Felix Anim-Appau, is a broadcast journalist with Onuaonline.com. The views expressed in this piece are his personal opinions and do not reflect, in any form or shape, those of The Media General Group, where he works. His email address is kwadwoasiedu[email protected]. You can follow him on Twitter @platofintegrity.
Source: Felix Anim-Appau|Onuaonline.com|Ghana