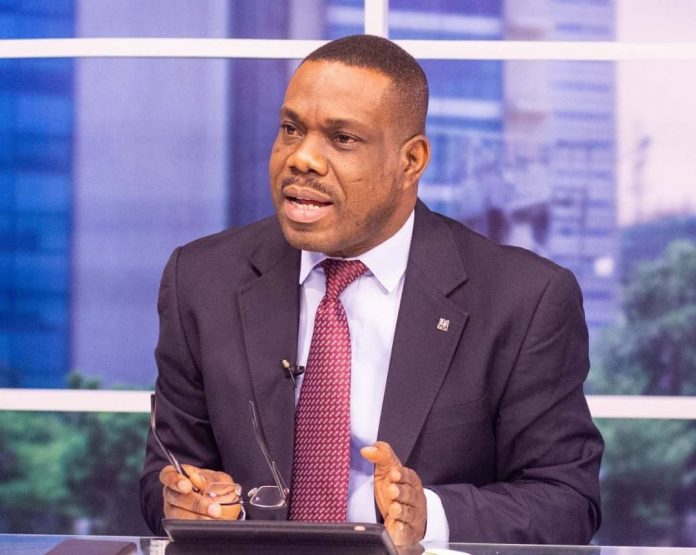 In order to win the fight against corruption, the office of the Attorney General must be detached from the Ministry of Justice, Director General of the Institute of Audit Agency, Dr. Eric Oduro Osae has said.
This is the means Dr. Oduro Osae says should be adopted when those supposed to fight the menace are the ones at the pivot of it.
He says until the two units are separated, it would be very difficult to fight the canker.
"…You conduct an audit and people who are supposed to implement the recommendations are not implementing, there's another level where those who are supposed to implement but fail to implement, would have to be sanctioned.
"Again, it boils down to applying the law and that is why I have the view that, [the] position of Attorney General must be separated from the Minister of Justice. Until and unless we separate this position, it will be difficult for us to fight corruption," he said whilst commenting in the CDD's Corruption Perception Index on 'Ghana Tonight' with Alfred Ocansey on TV3 Tuesday, July 26, 2022.
With 65 per cent of Ghanaians believing most police are corrupt while 31 per cent think only some police are corrupt, the law enforcement agency was ranked the most corrupt institution according to an Afrobarometer survey taken by the Centre for Democratic Development Ghana (CDD-Ghana).
The Presidency followed with 55 and 40 percent believing they are mostly and partly corrupt respectively.
Whilst the Legislature, Judiciary and tax officials followed suit as the next top five perceived corrupt institutions in the country, Non-governmental organisations and the media were perceived as the least corrupt.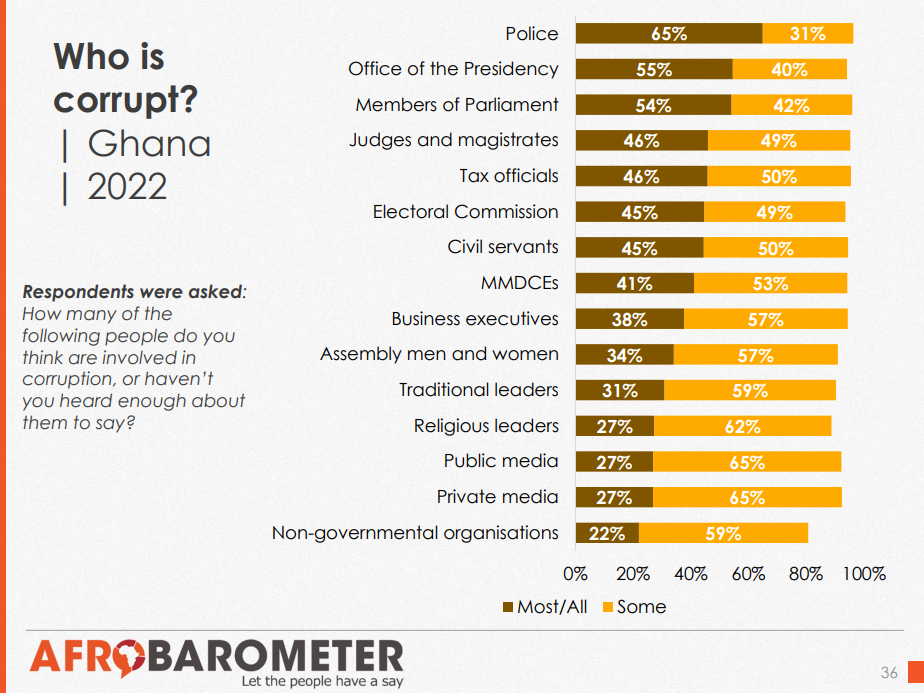 In his view, Dr. Oduro Osae held institutions fighting corruption are not well resourced and must be given the requisite tools needed to tame the canker.
Also, the Local Governance Expert advocated for an enhanced public education on the ramifications of corruption on society to discourage the practice.
"Secondly, I also think that we should resource state institutions that are responsible for fighting corruption. But the bottom line basically is that awareness must be raised as to the harmful effects of corruption because it is this same citizens who would go and pay money for things to be done and they will come back and say that institutions are corrupt. There are all kinds of things in the system, but let us all tackle it because the responsibility is not only politicians, is on all of us," he indicated.
Dr. Oduro Osae says the information put out by the survey would be a good input for policymaking. It also spells the need to double up efforts on the fight against corruption, whereas exposing the lack of understanding of the intricacies of corruption by many citizens, the need to embark on the public education.
By Felix Anim-Appau|Onuaonline.com