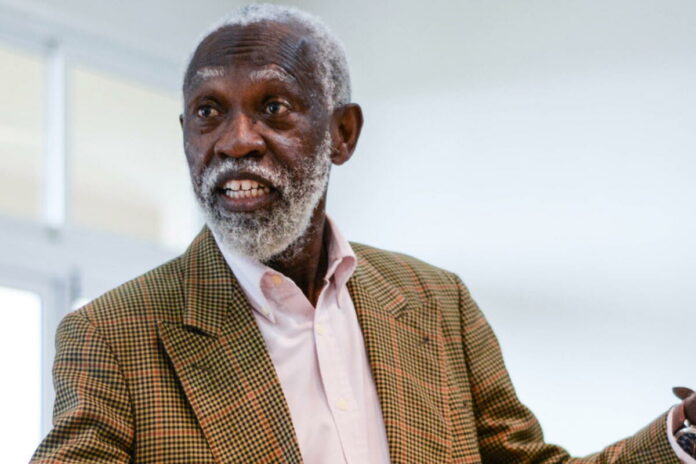 "The Free SHS is not the cause of the economic crisis", Professor Stephen Adei, has asserted, stating that, the policy, has granted many children who would have found it difficult to get access to the classroom the opportunity of having secondary education.
The former Rector of the Ghana Institute of Management and Public Administration (GIMPA) has held that, it would not be right for anyone to point fingers at the policy as the cause of Ghana's economic turmoil.
Speaking at the TV3 National Level Dialogue on the theme: 'Free SHS In Perspective: Problems, Progress and Prospects', the immediate past Board Chair of the Ghana Revenue Authority indicated that, the Free SHS policy has some challenges which should be critically assessed and addressed rather than tagging Ghana's economic woes to it.
READ ALSO: CETAG unperturbed by Education Ministry's decision to freeze members August salaries
"The Free SHS is not the cause of the economic crisis," he asserted.
According to him, he anticipated some challenges about the policy and informed President Addo Dankwa Akufo-Addo about it prior to its implementation. However, he advised him to ensure the brainchild behind the policy are retained when those challenges sprout.
"The Free SHS is good. It is facing challenges. It must be treated and made better and ensure that no Ghanaian child is left behind."
The Free SHS programme was introduced by the Akufo-Addo government to provide every Ghanaian child at school going age the opportunity to access education. Aside from taking care of tuition and boarding fees, the policy also provides students with core textbooks, supplementary readers' notebooks and exercise books and, where applicable, free drawing instruments at no cost to them.
READ ALSO: Mahama promises to include private schools in Free SHS policy