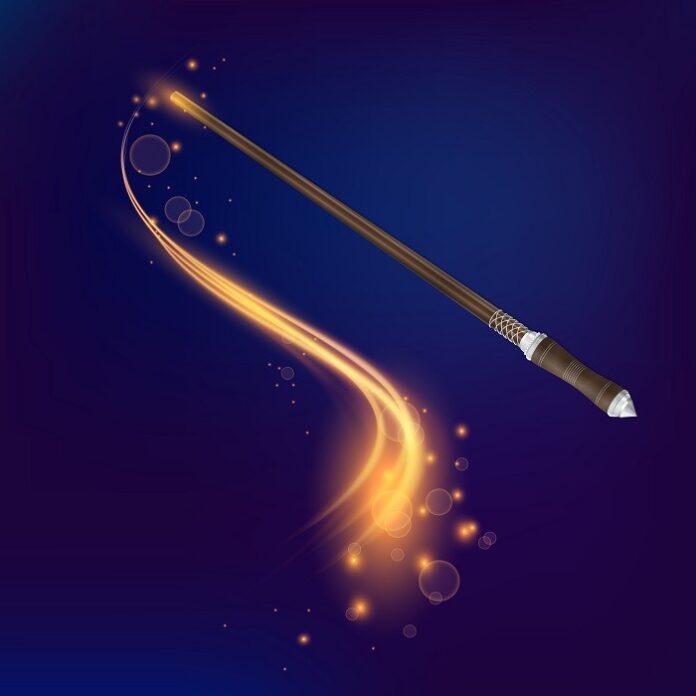 If I tell you that God has not been good to me, then I am a big ingrate. That's because the almighty has granted and continues to grant my heart's desires, including fantasies. Yes, fantasies, not the way you may understand it.
My latest quest is for a 2022 edition Toyota Landcruiser V8, with a package of indefinite fuel supply as well as maintenance cost, all sponsored. Why not? If my handsome friend from afar, Sammy Gyamfi could, through the love someone has for ex-President Mahama, be gifted a Toyota Landcruiser V8, why do you not think that someone can, due to the love he or she has for God my father, present me a 'cruiser' on my birthday next year? Halleluiah, somebody!
So, if you are someone who believes, like me, that what God cannot do does not exist, then help me say amen. Amenoo! Because he gave me good education in the best schools in Ghana- AHISCO, GIJ, GIMPA, UG, a good job, caring wife, lovely children and added where they should be accommodated as well as how they should be transported. And he added the good looks genes of my old boy. Haha!
Well, I had to recount the above because in the wake of the Cecilia Dapaah saga, many have queried how she came by such huge sums of money and why she kept it at home for her house helps to steal.
My point is that if I, an Okaishie boy, a non-minister of state nor government appointee, could attain what I mentioned above, how much more someone who attended Wesley Girls High School, Cape Coast, University of Ghana where she graduated with a Bachelor of Arts degree in French and linguistics and holds a certificate in leadership from the Harvard Kennedy School as well as a postgraduate certificate in International Development Studies from the University of Oslo?
Expectedly, Madam Cecilia Dapaah's profile is far richer than mine. According to Wikipedia, "Cecilia Dapaah is a development worker by profession and was a special assistant to President John Kufour. In 2001, she was appointed the chairperson of the Board of Ghana Cocoa Processing Company. She was moved from the Board in 2005, and made the Deputy Minister for Water Resources, Works and Housing. In 2007, she was made a substantive minister till the end of the John Kufour administration in 2008."
Wikipedia adds that "Cecilia Dapaah was a member of the Parliament of Ghana from 2005 to 2013. She served on various parliamentary committees in Ghana including Works and Housing; Advisory Committee to the Speaker of the Parliament; Employment, Social Welfare and Youth; Foreign Affairs; and Special Budget. She served in her role as Minister for Sanitation and Water Resources before resigning in July 22, 2023, due to an alleged scandal involving the stealing of $1,000,000, €300,000 and millions in local currency by her house helps from her bedroom."
It is needless to state that Madam Dapaah is married with one child and importantly, a member of the Methodist Church.
My script for an Indian movie
I say I am blessed because I believe that I am one of the very few Ghanaians who has visited all the then 10 regional capitals of this country. With regard to traveling abroad, all the countries that I fantasized about while growing up, God has made it possible for me to visit. These are; New York (USA), Johannesburg (South Africa), London (United Kingdom) and New Delhi (India).
I wanted to see New York badly after watching the movie titled 'Coming to America'. And when I heard and read so much about Nelson Mandela of South Africa as a student journalist, I yearned to see that much talked about country. The quest to visit London was inspired by the late Queen Elizabeth, then India.
Growing up in the central business district of Accra- Okaishie, watching Indian movies was our major pastime. It was either 'twer'(12noon) at Opera Cinema or 8:00pm at Royal Cinema, all within walking distances from my residence. Titles such as 'Nag Mere Sati', 'Sholay', 'Seeta aur Geeta' and 'Nagin' readily come to mind. Names of stars like Amitabh Bachchan and Dharmendra (Dharam Singh Deol) will never leave my memory. So, I wished for an opportunity to see things at first hand.
It came to pass that in 2005, while working for the Nursing and Midwifery Council of Ghana, I chanced upon a circular on scholarship opportunities offered by the Government of India for Civil Servants. I applied, went through a rigorous process and was granted a six-week opportunity to study Office Procedures at the SIBIT, India.
The trip was a mixed bag of experiences- cultural shock, advanced technology, awe-inspiring tourist sites and great internal transport system. Needless to add that a transit through Addis Ababa (Ethiopia) exposed me to the fact that the place could be as cold as Europe and of course, their beautiful women.
More on the cultural shock bit. I know movies are make-believe. So, when I saw in the Indian movies of yore, that a human being could be turned into snake and vice versa, and sent on a mission to either do good or bad, I took it with a pinch of salt. However, while in India, I saw snakes were virtually play tools for some of the people. Although we resided in Karol Bagh, New Delhi, we got the opportunity to visit Jaipur and Agra where the Taj Mahal is located, among other historic locations.
I will not write about the cola-laced sputum spatted in some public places, because we also have our shortcomings which the Indians here will wonder about. I had an opportunity, for the first time, to touch a huge elephant. A cobra wriggling its head to soothing music was a common sight in some of the cities we visited as part of the programme.
As I fed my eyes on this spectacle, one of the many Indian movies I watched as a child came to mind. I may be wrong, but I think the title was 'Nagin'. In this film, a young house help who was saddled with plenty utensils to wash, was overtaken by sleep due to exhaustion. Knowing the consequences that awaited this house help if her superiors found her in that state, her guardian angel, a snake, intervened and washed all the utensils sparkle clean. She awoke in the nick of time to witness the miracle with great relief whereas her superior reacted in disbelief.
I am therefore going to dwell on the concept of make-believe to tell the story of how a lady called Haapad Ailicec acquired $1m which got stolen together with other belongings by her house helps.
Hopefully, this would explain how Madam Cecilia Dapaah came by such huge sums of money and why her house helps stole it. Here we go:
At Epkmeleba- Residence of Madam Haapad Ailicec. She shouts out her house help's name: Tap!!!!
Tap: Yes madam!
Haapad Ailicec: Why do you behave like an animal? I have been trying to contain all the foolish things you have been doing. But it is getting out of hand.
Tap: Madam please what is it this time?
Haapad Ailicec: You have the guts to ask me that question?
Tap: Madam, I am sorry. I only wanted to know what I have done wrong so that I will not repeat it.
Haapad Ailicec: Better. How many times have I not warned you not to wash with the washing machine? Do you know how much we pay for electricity bills? Your filthy hands, what are they hanging around you for?
Tap: Head bowed. Madam I am sorry but I was not feeling too well.
Haapad Ailicec: No problem. I will use your allowance for the electricity that you used to wash the clothes!
Tap: Madam please. I need that money to buy some medicine for my sick father. I beg you.
Haapad Ailicec: Then that your sick father, he will die!
(Tap goes to the ghetto where her boyfriend (Boj) resides, weeping)
Boj: What is the problem?
Tap: It is Madam. Hihihihi!
Boj: What did she do this time?
Tap: She said because I used the washing machine, she will use my allowance to pay for the cost of electricity. When I told her that I need that money to buy medicine for papa, she said then papa can die. I can't go back to that house again. That woman is evil.
Boj: Ei. She said that? Errrm, but don't say you can't go back. You know I don't earn much. Without the left-over food you bring from that house, life will be difficult for us oo. I beg you don't bring that one. (Ponders over something for a while). You know what? I think we should take madam to a 'Juju man' (Sorcerer).
Tap: For what? You want to kill her?
Boj: Far from that. We can get the Juju man to make her like you and treat you like her daughter. How about that?
Tap: Well, that sounds good.
(The following Saturday. Tap run out of the house at dawn for the trip to the Juju man. At the sorcerer's place)
Juju man: Haigidigidigidi!!!!
Boj and Tap: We great you ooo wise one!
Juju man: I see you have come here with good heart.
Boj: Yes please. My friend needs help. She is currently living with her madam who has been maltreating her. But without the help of this madam, our lives will be miserable. So, we want you to help us.
Juju man: Haigidigidigidi!!!! What exactly do you want me to do for you?
Boj: We want you to make the madam see my friend as her daughter and treat her as such.
Juju man: If your main problem is money, why don't you want me to make you rich instead.
Boj: That will be great! Or Tap, what do you think?
Tap: Hmm. I know that such money comes with death, so I am afraid.
Boj: (He asks the Juju man) Please do we have to kill somebody to get rich?
Juju man: Yes of course!
Boj: What about what we asked for? That she would consider my friend as her daughter?
Juju man: No one will die. But when everything works well, you have to come and show appreciation every month. If you fail to do that for three consecutive months, you will go mad.
(The Juju man entered his chambers. Unfortunately, because most of his clients come for get-rich-quick services, he went straight to grab the magic wand for overnight richness instead of the 'let her like me' that they asked for. He returned to Boj and Tap)
Juju man: Gbrrrrrrrrrrrrr!!! Take this. When you go, put it under your madam's bed and all your problems will be over.
Boj and Tap: Thank you very much wise one.
Boj: Let me assure you that we will not fail to show appreciation as requested. We are not ungrateful at all.
Juju man: I will be here.
(At Epkmeleba- Residence of Madam Haapad Ailicec. Tap sneaks into her madam's bedroom while she was away at work and pushed the magic wand under the bed. The next day, when Madam Haapad Ailicec retired to bed, she felt a certain unusual bulge under the bed. She therefore knelt to peep. Lo and behold, there was a huge box with a golden padlock)
Haapad Ailicec: (In a distressed tone, calls her husband who was in the adjoining bathroom) Roufuk darling!!!!
Roufuk: Yes honey! Why? You are scaring me!
Haapad Ailicec: What is this you have put under the bed?
Roufuk: Under the bed? Me?
Haapad Ailicec: See it for yourself (Points towards beneath the bed)
Roufuk:(Kneels and peeps) Ei!!! What is that?
Haapad Ailicec: You mean, you did not put it there?
Roufuk: No!!!
Haapad Ailicec: Then it must be this foolish girl. (Shouts out Tap's name)
Tap: Yeeees Madam.
Haapad Ailicec: Come here!! How did this thing get into our bedroom?
Tap: (Frightened and shivering because she knew she had been found out. She kneels to peep nonetheless) Ei! Madam please, I have no idea.
Haapad Ailicec: How? You bring it out.
(Tap pulls the golden box from beneath the bed)
Haapad Ailicec: Call the security man to look for a hammer and come here immediately!
Tap: Yes Madam. (Runs off to call the security man)
Security Man: Madam, the hammer be this.
Haapad Ailicec: Look at this foolish man too!!! You want me to break the padlock? What do I pay you for?
Security Man: Madam, no vex. (The security man hits the padlock with all the strength he could muster)
Haapad Ailicec: Open it.
Security Man: Me?
Haapad Ailicec: No, me!!!! Why are you so dump? (She takes a few steps backwards and signals Roufuk to do same).
Security Man: No vex Madam. (He flips open the cover of the box. Lo and behold, dollars and Euros)
Haapad Ailicec: (Turns to look at her husband, he winks and gestures in a manner that says, "let them get out") Get out!!! (She shouted)
Tap & Security Man: Okay ooo!
(In their absence, Haapad Ailicec and Ruofuk closed the box, prayed over it thanking God for such a wonderful miracle. The next day, they received news about the death of Haapad Ailicec's mum. Not too long after that, her brother died too. These tragic deaths pricked the mind of Tap. She remembered that the Juju man told her that if they chose the get rich quick magic wand, some relatives will die. This convinced her that the money in the box belongs to her, although they supposedly chose the 'make her like me' wand. Subsequently, the quest to reclaim the 'magic money' began. They stole bits of it intermittently until Tap was caught red-handed on one occasion when she went for more money to sort a few things out. This explains why Haapad Ailicec and Ruofuk did not know that money was being stolen from their bedroom- the magic wand keeps reproducing the money)
It's time to go
As mentioned earlier, in the wake of the discovery that the embattled former Minister for Sanitation and Water Resources, Madam Cecilia Dapaah's house helps had stolen huge sums of money, jewelry and clothing from her bedroom at the Abelemkpe residence, many suggestions were made regarding the possible sources of the wealth.
Some said a chunk was money given to her by a deceased brother for safe keeping. Others said it was funeral donation. Yet others mentioned her cosmetic business. The question that has not been answered so far, is why $1m and €300,000 were kept at home instead of the bank?
I hope through this movie script, an answer to that nagging question has been provided. I hereby publish my quest for a movie producer to help me take this to the cinemas for screening. Ghanaians are too tensed due to the prevailing economic challenges. We need to laugh some of our frustrations, caused by the current government, off. That's because "A good laugh heals a lot of hurts" – Madelene Lengle.
Au revoir – That's goodbye in French.
Let God Lead! Follow Him directly, not through any human.
The writer is the author of two books whose contents share knowledge on how anyone desirous of writing like him can do so. Eric can be reached via email [email protected].