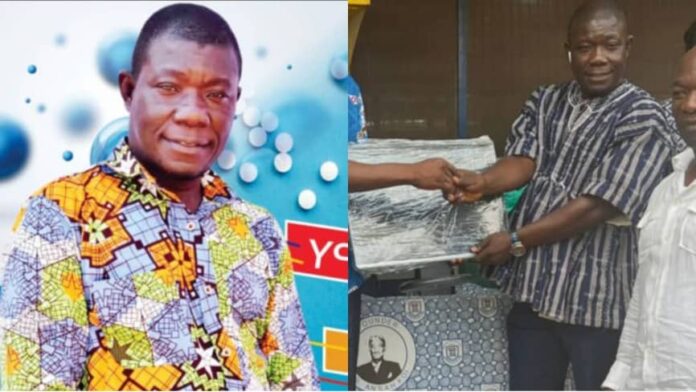 The headmaster of Benkum Senior High School in the Eastern region has been interdicted by the Ghana Education Service (GES) over alleged sexual misconducts.
Emmanuel Kwaku Nyarko is being investigated for reportedly harassing 15 female students of the school which OnuaOnline reported Monday, May 20, 2023
READ ALSO: BREAKING: Benkum SHS headmaster in trouble for alleged sexual harassment of 15 female students
It has been revealed that several teachers at the institution, who were allegedly engaged in similar misconduct, cited Mr. Nyarko's behaviour when attempting to arrange their transfers to different schools.
The GES says the incident has taken place in 2022 and has been under investigation since then.
Yaw Opoku Mensah, a deputy spokesperson for the Education ministry has confirmed that the regional education directorate is leading the investigation.
He emphasized that the Ministry is closely monitoring the progress of the investigation, and the school has cooperated by creating a conducive environment for the committee to carry out its work in accordance with the GES code of conduct.
Whilst urging the public to remain calm, he assured the outcome of the probe would be handed to the GES headquarters to initiate any further action required.
READ ALSO: C/R: Man allegedly defiles two nieces, gets them pregnant at Agona Abodom
"The investigation has started and the regional education outfit is in charge and the school has paved the way for investigations to start for the headmaster to give out the space or step aside for the committee to have the atmosphere to carry on with the investigations as per the code of conduct of GES," He told Accra-based Citi FM.
"The Ministry is monitoring the development, and we urge the public to stay calm and help with the investigative process. And eventually, a report of the outcome of the investigations will be communicated to the GES in headquarters for other actions to be taken," he added..