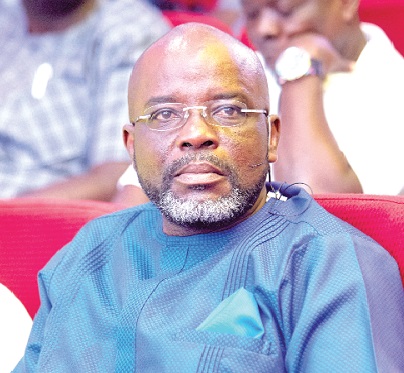 Owner of Tema Youth Football Club, Wilfred Osei Kwaku Palmer, has revealed his disqualification from the GFA Presidential race was engineered by a female lawyer who was a member of the Normalisation Committee.
Mr. Palmer says the said lawyer was bent on taking him out of the contest because she had a candidate vying and he (Palmer) was the favourite.
After the polls, the football administrator says he has evidence depicting the lawyer making a phone call to communicate her candidate's victory in the election to someone.
He disclosed these on Maakye Sports Wednesday, August 31, 2022 whilst speaking with Alfred Takyi Mensah.
"There is a lawyer who has determined to frustrate me. She was instrumental in my disqualification. After the election, she called someone on phone and said 'my candidate won'.
"Meanwhile she was superintending an election. She took me out of the race by false allegations. If the GFA is able to issue ITC today, I'll pay the money. If they can't provide then we'll know who is telling the truth. We never argued that on the Player Status committee," Mr. Palmer disclosed.
He added he was not given the opportunity to speak when the issue was brought before the FA before passing a ruling.
"Every accused person must be heard on a matter. Young Red Bull brought the matter and the GFA ruled and smuggled the 10% into it. They have been telling consistent lies so people feel it's true. The said lawyer said she will discipline me but she can't," he stated.
By Felix Anim-Appau|Onuaonline.com