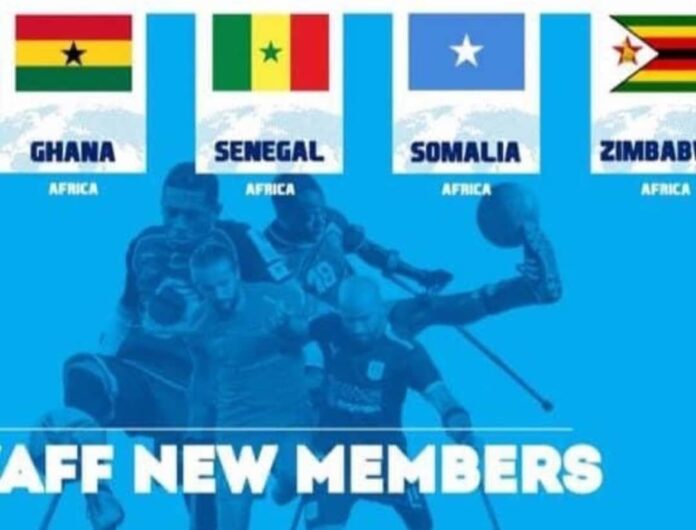 Ghana's ban on all amputee football activities has been lifted by the world governing body of the discipline at its extraordinary congress on April 29, 2023.
The Federation accepted Ghana's proposal to qualify for affiliation to its new membership criteria and presented it to Congress, which received a unanimous approval from Ghana.
President of the African Paralympic Committee and Ghana Paralympic Committee, Samson Deen, led the process with Mohammed Harmis Huzair and Theodore Mawuli Wiwortor, to present and qualify Ghana to be accepted as a member of the World Amputee Football Association (WAFF).
READ ALSO: I convinced a nursing mother to 'abandon' her twins to play for Ghana but was beaten by robbers – Nat'l Wheelchair Tennis coach
READ ALSO: I had no intention to commit the crime; what happened is between me and God – Adum murder suspect tells court
According to the Ghana Paralympic Committee, "this comes as great news to the Amputee Football Fraternity in Ghana and will kickstart its programmes to prepare a formidable team to participate in the upcoming Accra 2023 African Para Games."
The association says plans are being advanced to organise Amputee Football Cup as a preparatory program for a formidable team.
Ghana is currently the African Amputee Football Champions since 2021.
READ ALSO: Robbery attack on Nat'l Wheelchair Tennis team: Sports Ministry reacts after Onua Sports' publication