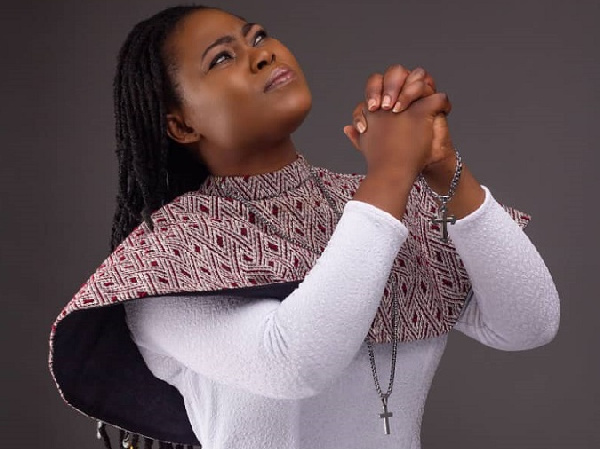 Showbiz personality George Quaye has stated that Ghanaians have not been fair to Gospel artiste Joyce Blessing. He said this in a phone in interview with DJ Premier on Onua FM's 'Anigye Mmere' show.
George Nii Armah Quaye also known as Aboagye or GQ is a Ghanaian actor, Media Personality, Entertainer, and Communications Professional. He is known for the role he played in the popular "Taxi Driver TV series" in the early 2000s and was also the Lead Communications Person at Charterhouse Productions Limited.
Speaking on the topic 'How does the management of an artiste handle PR machinery in scandals', Joyce Blessing in perspective, the Chief Executive Officer of Image Bureau Gh Limited said:
"Look our sister has gone through a lot, and I think we all have not been fair to her. Okay, let me say George Quaye as a person has not been fair to her, I've never picked up the phone to reach out to her and ask how she's doing.
"We all know what is going on in the media about you, ABC, but be strong everything will be okay. We are praying for you, a little encouragement is all you need, a little support. However, I am asking, who has done that. who has reached out to her? He quizzed.
George Quaye opined that the average Ghanaian does not take psychological health seriously.
"What she's gone through may be eating her up, in this country we joke with psychological issues. Elsewhere, things have driven people to suicide, luckily for us, we are not like that. Maybe because of our upbringing, and the challenges we go through as children.
"But our sister is going through a lot, it's not child's play, it's not easy. In such a scandal and your ex-husband is in the picture muddying the situation. You are being discussed in the media, on social media, she is suffering a lot. So if we can pray for her, let's do it and help her. This is not the time to talk about her brand," he concluded.
By: Victor Kodom|Onuaonline.com|Ghana