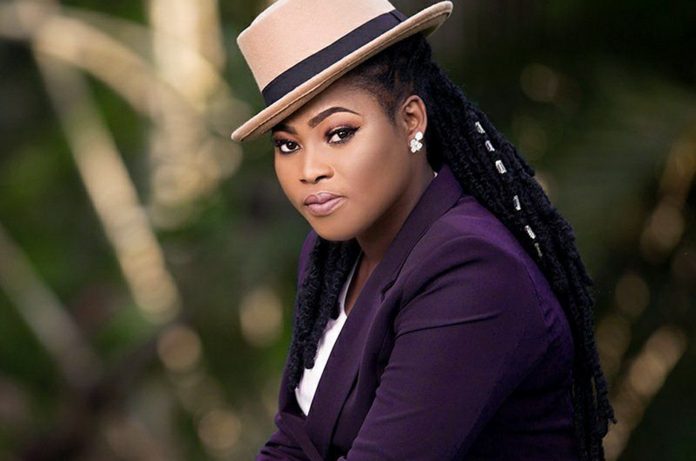 Clinical psychologist, Dr. Samuel Yawson, has advised gospel musician, Joyce Blessing, to get a psychological evaluation because she may be psychologically unstable.
The gospel diva has been in the news recently because she was seen in a viral video drunk. In the said video, she mentioned her lover's name and indicated she was brokenhearted because of him.
The management of the artiste issued a press statement saying, Joyce Blessing, did that video for her husband. But the husband later vehemently denied that the video was meant for another man, not him.
Addressing this, the psychologist observed that, Joyce Blessing, is showing symptoms of emotional distress.
"The symptoms she's showing, like crying, drunkenness and she saying she is broken-hearted, means things are not well in her head and her emotions."
"She needs social support and also from us, I mean psychological support. So we can help her, she needs it because this situation can destroy her music career," he told DJ Premier in a phone interview on Onua FM's 'Anigye Mmere' show.
Elaborating on his assertion, Mr. Yawson, explained that humans are prone to psychological problems, and that's what Joyce Blessing is going through.
"Number two, every human gets sick, you'll go through medical conditions. And also, you'll go through psychological conditions and that's what my sister is going through. She may be in emotional distress and the outcome is the psychological symptoms she's displaying now."
"People boose because they want to forget their problems, but after the alcohol diminishes, your problems are still intact. Joyce needs what we call social support, those around her should encourage her. They should show her their unflinching friendship because we are human and we fault. Whether Christians or Muslims, the important thing is rising from the fall." Dr. Samuel Yawson concluded.
By: Victor Kodom|Onuaonline.com|Ghana