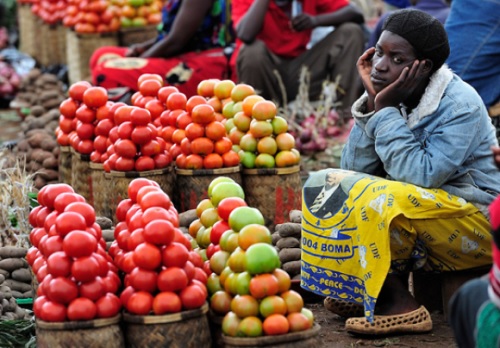 Ghana's inflation rate saw its lowest point in August for so many months according to the Ghana Statistical Service. The Service has provided that since October 2022, the drop from 43.1% in July to 40.1% in August 2023 is the most gradual rate.
The primary cause of the development according to Prof. Samuel Kobina Annim, the government Statistician, is food prices. Food inflation saw a reduction from 55% in July to 51.9% in August, while non-food price growth decreased from 33.8% to 30.9%.
Also, inflation for imported goods according to Prof. Annim registered a lower rate compared to locally produced items. While locally produced items recorded an inflation rate of 42.4%, imported items had an inflation rate of 36.2%.
READ ALSO: Andrews Terkpertey writes: The Jumping Prices; How inflation leaks its way to the everyday customer
The drop, according to the statistician does not represent a sustained trend since it is too early to call.
Meanwhile, President of IMANI Centre for Policy and Education, Franklin Cudjoe, says Ghana's 40.1% rate is still among the highest on the continent.
"Inflation now 40.1%, still higher than 98% of African economies," he said in a Facebook post Thursday, September 14, 2023.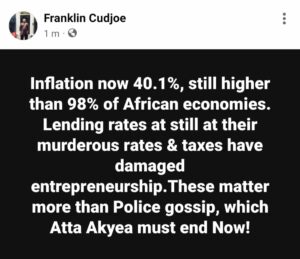 READ ALSO: IGP leaked tape: Franklin Cudjoe touts Dampare's integrity after appearance before committee