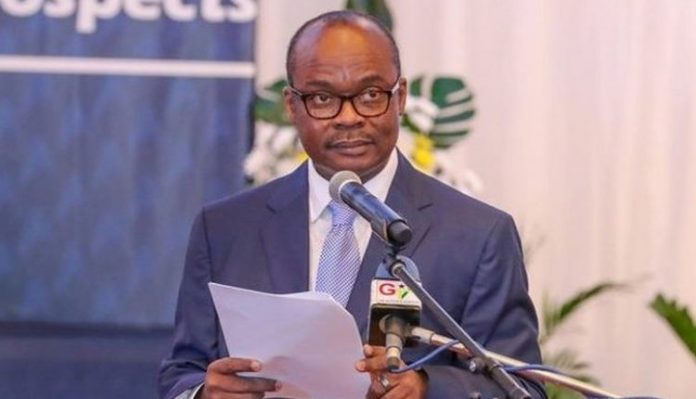 Ghana suffered a further deterioration of its balance of payments to a deficit of $3.64 billion in December 2022 compared to the $3.4 billion deficit the previous quarter according to data from the Bank of Ghana.
A January 28, 2023 data released by the Bank of Ghana affirms the economic crises crippling the citizenry with consumer inflation shooting to 54.1% in December.
READ ALSO: Ghana's debt to GDP to hit 104% by close of 2022; World Bank classifies country as highly debt distressed
The West African nation is facing an economic crisis that saw consumer inflation rise to 54.1% last month.
The cedi currency has depreciated around 50% annually, and interest payments on government debt have swelled to between 70% and 100% of GDP.
Recent balance of payments woes have been largely driven by a sharp reversal in capital flows, with Ghana's capital account deficit having worsened to $2.18 billion in December from $1.64 billion in September.
At the same time last year, Ghana had a capital account surplus of more than $3.3 billion.
Ghana secured a $3 billion staff level bailout from the International Monetary Fund late last year, but must restructure its debts in order to obtain executive board approval.
Ghana has requested to restructure its bilateral debt under the Common Framework platform supported by the Group of 20 major economies, and is currently negotiating terms for a domestic debt exchange programme with local bond holders.
Source: Reuters