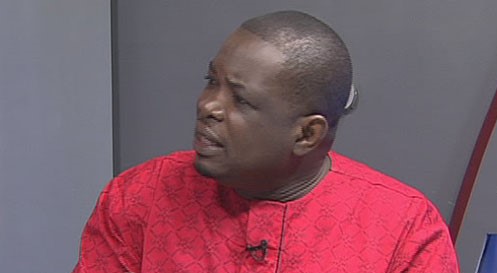 The Minority Chief Whip, Kwame Agbodza has said government intends to cancel or suspend 60 projects due to the International Monetary Fund (IMF) programme that it is seeking to close.
Addressing a press conference in Accra Monday, February 6, 2023, he accused the government of shrouding the negotiations in opacity.
"Nobody knows what Finance Minister Ken Ofori-Atta and the Head of the Economic Management Team Vice President Dr Mahamudu Bawumia are negotiating for," he said.
"The government has decided belatedly to go to the IMF but the arrogance of Dr Bawumia and Ken Ofori-Atta and their opaque way of doing things is such that nobody knows exactly what they are taking to the negotiations.
READ ALSO: Ghana's Debt Exchange Programme unlawful if initiative an IMF brainchild – Kwame Pianim 
"As we speak, we have a situation where Dr Bawumia and Ken Ofori-Atta are the ones, probably who know what they are negotiating.
"All they want is to decide that Ghanaians should pay a certain amount of money from their private sources to save, which is the issue about the debt restructuring which people are pushing against heavily.
"But the other significant part of the negotiations that are not known to Ghanaians is creating big anxiety not only in Ghana but across the globe. As I sit here, I am aware that a series of meetings have taken place with a group of people in NPP close to President Akufo-Addo where, allegedly about 60 projects and programmes are going to be either suspended or cancelled.
These programmes include the Obetsebi Interchange, La General Hospital, Shama, the road between Tema Motorway Roundabout and Adomi Bridge and many other projects across the country," the Adaklu Member of Parliament said.
He added "You will be surprised that this government actually paid some of the developers 15 to 20 per cent of mobilization, these are foreign companies, they took the mobilization [but] are sitting in their offices drinking tea because the government is unable to tell them whether to go ahead because Ken Ofori-Atta says suspend all these things. So we are probably losing value because they have taken the money in terms of mobilization but they are in the office drinking tea, you can't blame them.
"What are the principles underlining the selection of the project NPP wants to cancel, suspend or go ahead? Do we all need to have an understanding? I think we should."
Source: Onuaonline.com|Ghana