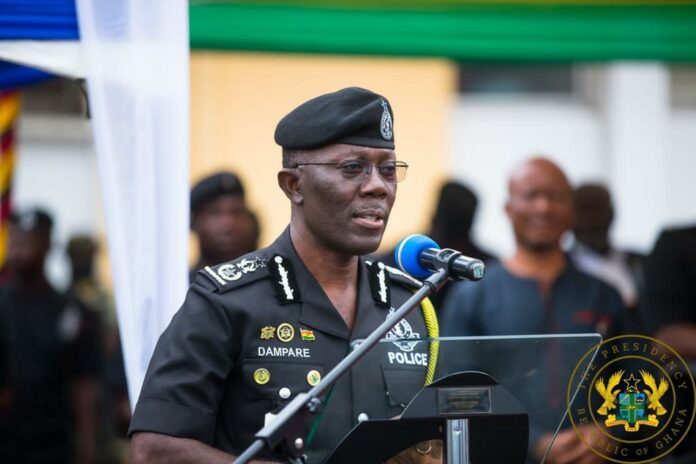 COP Alex Mensah, one of the police officers being probed at the Dampare leaked tape committee said the current Inspector General of Police (IGP) has poorly administered the service.
COP Mensah described Dr. George Akuffo Dampare as the worst IGP in the history of the police service.
He alleged that officers in the service are not happy with the way the current IGP is running affairs and has hold up the promotion of junior officers.
But during his turn at the committee to respond to allegations levelled against him, the IGP, Dr. George Akuffo Dampare, said his works are evident for everyone to see how well he has performed.
But for him, if the records affirm what his colleagues alleged, then it's a failure for them all.
"The records are there for all to see…granted that I am the worst, then we are all the worst," the IGP told the committee.
He also responded allegations about the police service's dealings with Bugri Naabu, a former Northern region chair of the New Patriotic Party (NPP) whose office the tape was recorded.
"He (Bugri Naabu) has no dealings, and I hear some contracts. He has nothing!" Dr. Dampare was emphatic.
Regarding the allegations of the hold up of  junior officers promotion,  he said "there is no hold up of any junior officer who is due for promotion in the whole of the police service. Nobody in the service has their promotion withheld."
READ ALSO: 'I did not play any role in it' – Dampare denies knowledge of being brain behind leaked tape