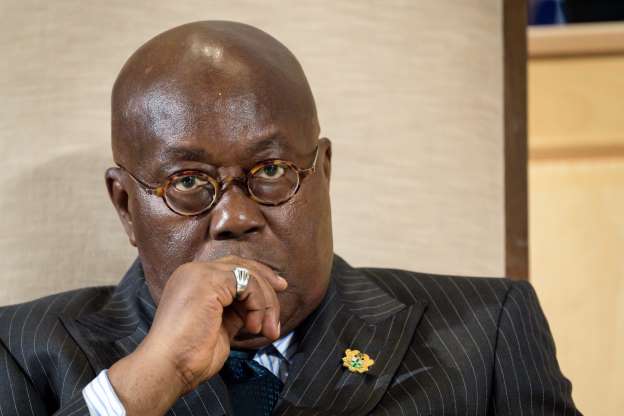 President Addo Dankwa Akufo-Addo has been advised to give parents the opportunity to have a say in nurturing their wards in school under the Free Senior High School policy.
According to private legal practitioner, Martin Luther Kpebu, the dissolution of the various Parent Teacher Associations (PTAs) in the second cycle institutions where parents voluntary involvement in any activity results to punishment of the heads of the schools has contributed to the increasing indiscipline in the various educational institutions.
Commenting on the Adisadel College incident on TV3's The Key Points Saturday, July 29, 2023, and citing the interdiction of the Headmistress of the West Africa Secondary School (WASS), Mr Kpebu said the punishment has contributed to many parents staying out of issues happening in their ward's schools in order not to become the reason for the troubles of the school authorities. He said the President listening to the advice would be a plus for his already dented image as the worst president of the Fourth Republic.
READ ALSO: GHANASCO Headmaster, Snr. Housemaster asked to step aside for investigations over toilet cubicles used as dormitories
"Next year by this time our attention would not be on Akufo-Addo but about the next president so in these last few months, he should listen a bit, it can help salvage a few points for him. But the record would remain that he is the worst president in this Fourth Republic. He should listen to the parents, they want more space, so he should come out and place them in their rightful position but where you're busy interdicting headmasters when parents want to help, they will be more careful because they don't want to cause trouble for any headmaster," the counsel counseled.
Speaking on the incident and how to curb it, Mr. Kpebu said the problem must be well diagnosed to get all stakeholders involved in ridding it of the schools, laying emphasis on how some children are naturally bad and must be nurtured holistically.
READ ALSO: Akufo-Addo's Free SHS a catastrophe, meaningless slogan – Gov't told
"Some children are just bad. That's why sometimes in Twi we say 'Sɛ wo nwoo ba bɔne da a, wodwene sɛ wonim ba titiɛ' to wit if you haven't had a bad child, you think you're good at raising children. The point is that, in nature and psychology, when you take five children, you'll get the good ones there, you'll get the bad, and those in-between; there isn't much we can do about the nature of these children.
"But perhaps what we should look out for, reforms, in such a way that somebody will be able to help. No matter how you train children, there will always be these bad nuts. If we accept that then we will look at what should we do to be able to curb these excesses of the bad ones," he held.
READ ALSO: LGBTQ debate: Akufo-Addo's statement settles the matter – Titus-Glover
He continued that, "can we say that maybe the dorm where these happens, maybe we choose two people to act as maybe watchdogs, so big boys, boys who are stronger and yet they have very good attitude, they would be constituted into a watchdog so that they are to watch over the rest, bullying, all manner of innovative thinking, that's what we have to do because a problem well diagnosed is half solved. If you don't diagnose the problem well, you can be beating about the bush all over."
He said he sees a cascading effect of the non-contribution from parents on the Free SHS where government's actions actions have pushed guardians to stay off what happens to the children whenever whenever they are in school. He argues that the more government pushes parents back affects their contribution towards instilling discipline in the children.
"The last time people criticized the Free SHS about two years ago, he called them naysayers when he went to the University of Cape Coast," he stated.
READ ALSO: Newcastle co-owner Amanda Staveley explains Chelsea decision amid Todd Boehly multi-club plan