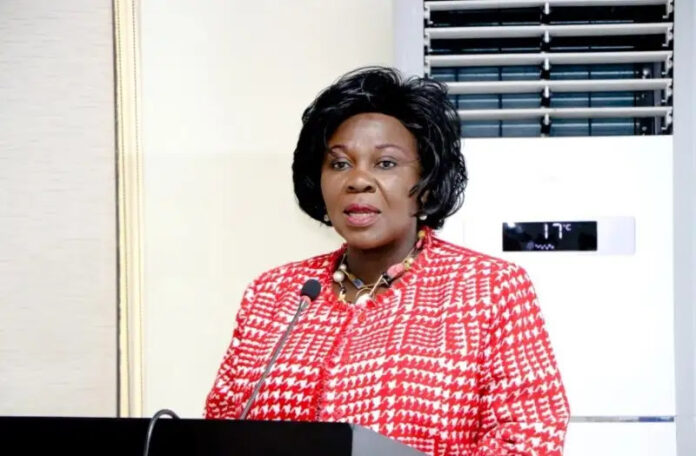 The Office of the Special Prosecutor (OSP) is demanded by an Accra High Court order, to return monies seized from a former Sanitation and Water Resources minister, Cecilia Abena Dapaah, in seven days. 
Madam Cecilia Dapaah's assets were confiscated by the OSP following investigations into a theft case in her house. But the court has overturned the decision, asking the OSP to rescind the act.
READ ALSO: Two lactating mothers granted bail in Cecilia Dapaah's case remain in police custody for failing to meet conditions
Corruption and corruption-related offences were attached to Cecilia Dapaah's theft case when concerns were raised about the value of the monies that were stolen from her house. 'It.was presumed that more monies could be stashed in the bedroom.
An amount of $1 million, €300,000.00, and undisclosed millions of Ghana Cedis were stolen from her house by her two house helps and their accomplices according to an initial charge sheet which has since been altered several times.
The Special Prosecutor's search in her Abelemkpe residence later uncovered an additional US$590,000 in cash stocked in there.
Concurrently, an astounding amount of GHC2,730,000 in cash was also discovered at the same address.
The Special Prosecutor took immediate action, seizing these substantial cash sums as crucial evidence to support the ongoing investigation.
The OSP subsequently froze the accounts of the former minister's cedi and dollar accounts pending further investigations.
READ ALSO: Cecilia Dapaah's million dollar saga: Shatta Wale wants former Sanitation minister jailed instead of house helps