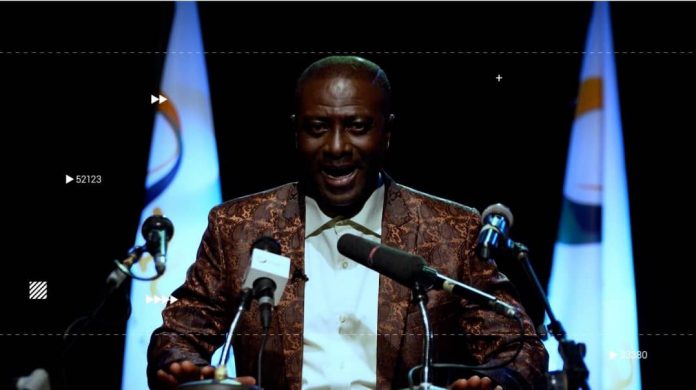 Most lands in Sub Saharan Africa (SSA) and specifically Ghana are agrarian in nature. Nearly the entire land area of the nation is arable. But with the increasing economic activities with it's accompanying 'technologies', Ghana's environment is being derailed of its natural compositions.
On Friday, the morning of July 8, 2022, Captain Smart as part of his rants gave a gist of how Ghana's natural environment is under threat, courtesy human activities.
He indicated in order to restore the nation back to its original state, several activities would have ceased to safeguard the environment if he had the authority.
"Out of the over 1 billion population in Africa, only 89 million have access to good water. If you think the water you get from the Ghana Water Company Limited is safe, you're deceiving yourself. We are heading for contracting cancer.
"They say they need more chlorine to prepare the water. The cyanide in water cannot be treated. It's not Ghana Water's fault but because we've had useless leaders, they don't care," he begun.
"40% of all root tubers –yam, cocoyam, cassava, potatoes etc – come out poisonous. Mercury [chemical used to mine gold and other minerals] stays under the ground for 360 years before it depletes. It travels over 200km each year. Cyanide takes over 53 years before dying out of water. That's why a lot of fish species are in extinction. Herrings, crabs a host of other fishes are missing from our sea"
Talking further about the poisonous tubers, Mr. Smart noted the usage of weedicides is inimical to Ghana's agriculture. He said because the local tubers have become poisonous, politicians now prefer imported yam and cassava from Holland and Ukraine.
"The roots of plantain attract chemicals faster than any other plant. The reason our plantain is not as fresh and natural as it used to. Coconut looked fresh after days of harvesting but today, a day or two old coconut tastes awful. This is because coconut roots attract chemicals," he kept on.
He explained that, Ghana needs $4.7 billion to rid of the poison in its land, the reason he would have stopped all forms of mining irrespective, if he had the power.
The Maakye host further bemoaned how politicians are indulging in galamsey under the guise of Small Scale Mining (SSM).
"Ghana needs $4.7b to rid of all the poison in our land. If I were the President, all forms of mining would have stopped."
"Wontumi is engaging in galamsey but Nana Addo can't say it. They're doing galamsey and they come and tell us it is small scale mining. What do they use for the SSM?," he asked.
Some $304million he asserted, is spent to import salt to Ghana each year, adding that "we import cassava and yam from Ukraine and Holland because the chemicals in our tubers have become poisonous. If I were the president, nobody would use weedicide in this country again," he emphasised.
By Felix Anim-Appau|Onuaonline.com|Ghana