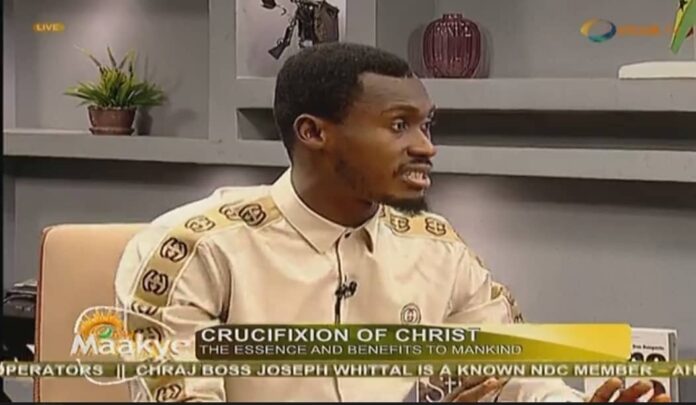 Prophet Albert Delali Yevunyah Jnr. of the Favour Empire Ministry International has taken a swipe on the popular Bible verse which suggests money to be the root of all evil.
According to the man of God who says Christianity is not based on scripture but what one believes in his heart and the personal relationship between him and God, money, if evil, wouldn't have been something God blesses men with.
To him, he follows what is scriptural but believes what he believes.
He explains God created both the rich and the poor and made a Biblical personality like Solomon a wealthy man, the reason money cannot be regarded as evil.
READ ALSO: Pastor dies attempting 40-day fast to equal Jesus' record
However, how Solomon allowed himself to be controlled by his wealth, according to Prophet Yevunyah is where the issue lies and not the money itself.
In expanding God's ministry also, the Prophet said money is a key factor since that aspect of the ministry cannot be championed with anything rather than money.
"…Even the ministry, if you want to support me to expand it, you cannot use commodity but rather money," he remained resolute.
In a quick response to the scripture, "For the love of money is a root of all kinds of evil. Some people, eager for money, have wandered from the faith and pierced themselves with many griefs" stated in 1 Timothy 6:10, the man of God said "I need that root. In fact use it to soak bitters for me."
He was speaking with Captain Smart, Afia Tagor and Yaa Titi on Maakye Friday, April 7, 2023, during a discussion on the crucifixion of Jesus to mark Good Friday.
READ ALSO: Everything is run by God in Ghana – Achiba
By Felix Anim-Appau|Onuaonline.com