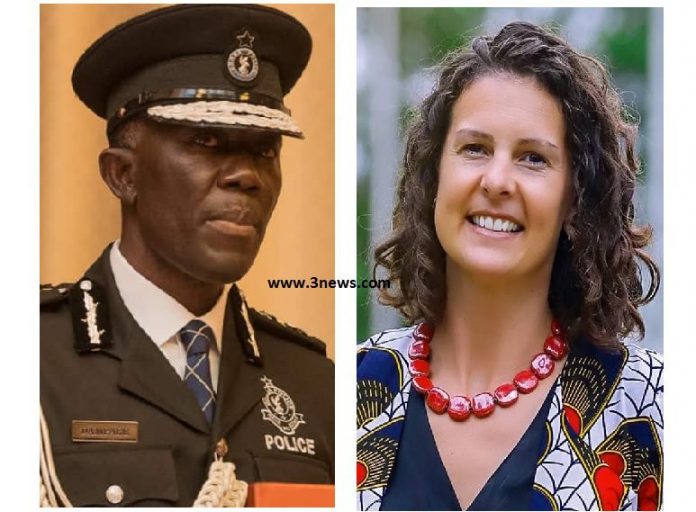 Activist and lawyer Oliver Mawuse Barker-Vormawor has descended heavily on the Inspector-General of Police (IGP), Dr George Akuffo Dampare, for his four-paged response to a tweet by British High Commissioner to Ghana Harriet Thompson.
Mr Barker-Vormawor described the IGP's letter as "deliberately immature".
He was speaking exclusively to Berla Mundi on TV3's New Day on Monday, June 6, 2022.
High Commissioner Harriet Thompson had tweeted on Tuesday, May 17 to express concerns about the arrest of Mr Barker-Vormawor for a traffic offence.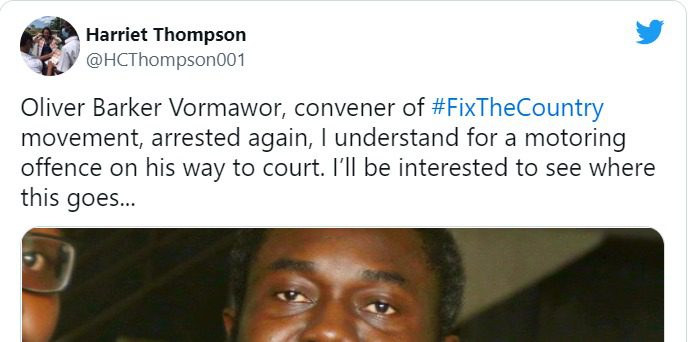 But the IGP wrote to the UK envoy to call her to order, asking her to observe the 1961 Vienna Convention on Diplomatic Relations as he considered her tweet an infraction of that statute.
"What is more, we consider your tweet a violation of the Vienna Convention on Diplomatic Relations 1961 which enjoins diplomatic missions not to interfere in the internal affairs of their host countries.
"Your Excellency, the fact that you use the phrase 'arrested again', we believe, must mean you were making reference to previous occasions Mr Barker-Vormawor was arrested for threatening the security of the state and recently for motor traffic offences."
Police Administration's Response to the British High Commissioner's Tweet on the Arrest of Oliver Baker-Vormawor, on 17th May, 2022 pic.twitter.com/ZIlFYHWKdx

— Ghana Police Service (@GhPoliceService) May 31, 2022
HE Harriet Thompson has since clarified her tweet and played down any effects on the peace and stability of Ghana.
The Ministry of Foreign Affairs and Regional Integration has since intervened and promised to resolve the matter amicably between the top officers at the Ghana Police Service and the British High Commission.
The lead convenor for #FixTheCountry Movement stressed that the fear of calling out senior public officials for wrong should be put in the past and the IGP should be called out for his "deliberately immature" response.
Source: Emmanuel Kwame Amoh|3News.com