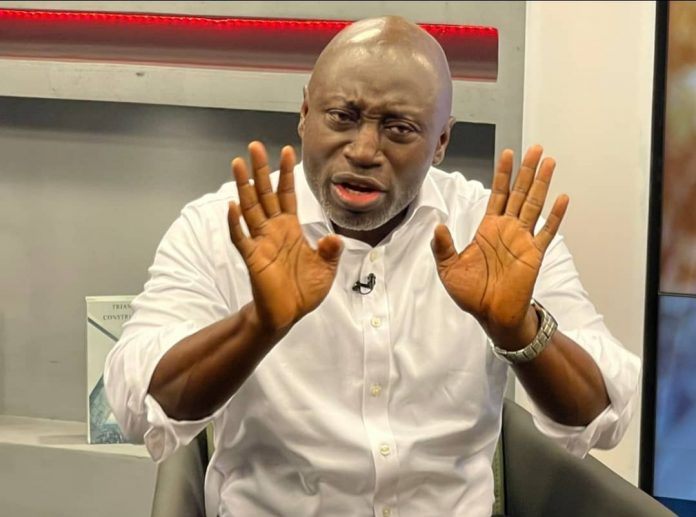 2024 Independent Presidential Hopeful, Kofi Koranteng, has asserted "there is a looming democratic catastrophe upon Ghana" considering the current debt stock of the country per values from the Bank of Ghana (BoG).
He has expressed shock over why Ghanaians still surrender their sovereignty to the leadership of the New Patriotic Party and the National Democratic Congress into governance when they have done nothing than to plunge the nation into debts.
Speaking on the Monday edition of Onua TV/FM's Peoples' Assembly July 25, 2022, Mr. Koranteng was abashed by why Ghana has been to the International Monetary Fund for 17th bailout without constituting any measures to avoid further visits.
"People cannot create enough economic combustion due to the over reliance on imports. The leaders don't have a clue and even if they say they'll do it, it's mathematically impossible. We are bound to fail."
He maintained that the factors that take a country to the IMF remain unchanged and because Ghana is not changing her variables, the Breton Woods Institute would always be the resort.
"Why do you tell us to give you a break after going to the IMF 17 times?
"Your one year old child at home doesn't even do a mistake 17 times. And whenever they come we give them a pass to go back and do it again. People go to the world commodity market with their products but Ghana go to exchange our currencies to buy maize and cassava," he lamented.
According to the summary of Economic and Financial Data by the Bank of Ghana, the country's total public debt stock rose marginally by a ₵130 million to ₵393.4 billion in June 2022, which is about 78.3% of Gross Domestic Product (GDP).
This is against a revised debt of ₵392.1billion –78% of GDP – put out by the BoG in March 2022. The Central Bank had, however, released an earlier amount of ₵391.9 billion in May 2022, before the current figure.
Converting the value to dollars, Ghana's debt in June 2022 was $54.4 billion, being a marginal drop from the March 2022 figure of $55.1 billion in March 2022.
A careful look at the data suggests that the country did not borrow fresh funds during the 2nd quarter of 2022.
By Felix Anim-Appau|Onuaonline.com