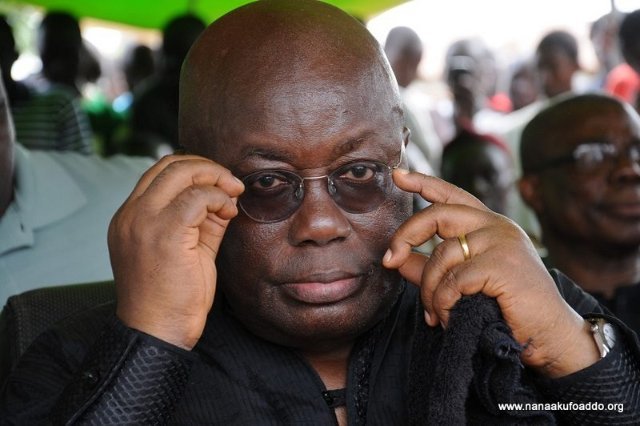 Financial Analyst, Michael Nii Yarboi Annan has said government's wanton dissipation of funds without recourse to corresponding gains is what has pushed the nation for a bailout.
Mr. Yarboi says most of the policies government introduced were made on the backdrop of fulfilling promises and winning elections but not for the financial benefit of the country.
He was speaking with Yaa Titi Okrah on Onua Maakye Monday, July 4, 2022 following government's decision to seek a bailout from the International Monetary Fund (IMF).
President Akufo-Addo Friday, July 1, 2022 directed the Finance Minister to commence deliberations with the IMF for a bailout.
The statement indicated "the engagement with the IMF will seek to provide balance of payment support as part of a broader effort to quicken Ghana's build back in the face of challenges induced by the Covid-19 pandemic and, recently, the Russia-Ukraine crises."
But Mr. Yarboi says many populist interventions introduced by the government didn't produce any returns, thereby plundering the state into the mess it is in now.
"Many of the projects government did didn't give us any benefit. The Free SHS which we are pumping money into, cannot give us any benefit now. One District One Factory, we pumped a lot of money into it but what are we getting now? Apart from that we gave many tax exemptions to so many companies. But they didn't give us anything. One village One Dam, which dams did we do that is increasing our food productivity now? Zongo Development Fund also didn't give us anything. If you're a young man and you spend all your money at the drinking spot, the only benefit you get is urine," he noted.
The Finance expert in addition to his submission said the only benefit Ghana would derive from the bailout would be the soldiering from the Fund on the country to be financially discipline.
However, the money Ghana would receive from the IMF directly, according to Mr. Yarboi would turn out to be a burden.
"The only good aspect of going to IMF is getting a police behind you to guide you on where to go and not. Not to be indiscipline with your expenditure. Direct us on the dos and don'ts. They would be on us in terms of being financially discipline.
"And to some extent, they will give us some money to cushion us but that same money would be a burden. How do we pay afterwards? How much profit would you have gotten from the money being given to you at the end of the day? You measure the success of a loan or credit facility is to get some profit where you can get some to pay," he remarked.
By Felix Anim-Appau|Onuaonline.com|Ghana