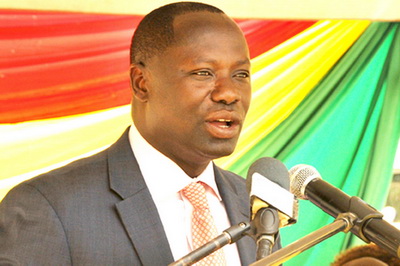 The Minority caucus in Parliament has pleaded with the Majority to team up with them to reject President Akufo-Addo's new ministerial nominees when it gets to the secret balloting.
Deputy Minority Leader Emmanuel Armah Kofi Buah made the appeal Monday, February 27, 2023.
Mr Armah Buah has said he is aware some legislators from the Majority caucus have reservations about the size of government and wants it downsised but can't voice out because of where they belong.
READ ALSO: Temper justice with mercy – Annoh-Dompreh begs Minority MPs
The surest way to voice out their concerns without any victimisation from their caucus, according to the Ellembelle MP, is to vote against the new nominees when the time dues.
"Our commitment is to make sure that we can get some of the members from the Majority side to join us so that we can vote against these nominations when it is brought to the main House.
"That is the appeal to Members of the Majority side and I know some of them know that this government must cut costs and make sure that they reduce the size of the government, they should join us in this crusade for the people of Ghana," he told TV3's Evelyn Tengmaa.
His comments came after the Appointments Committee Chair, Joseph Osei Owusu, had said the determination would be made through secret balloting.
He said "our recommendation will be that the Majority says yes then the Minority says no. If we recommend approval by consensus then the decision is taken by voice vote but when we recommend by Majority decision then the report is adopted by a secret ballot."
The Minority had already assured the public of their quest to reject the new nominees prior to the vetting on Monday, February 20, 2023.
They said they were not going to subscribe to a consensus vote at the level of the Appointments Committee regarding the new ministers-designate.
READ ALSO: Minority reinforces quest to reject Akufo-Addo's new ministerial nominees 
Source: Onuaonline.com|Ghana