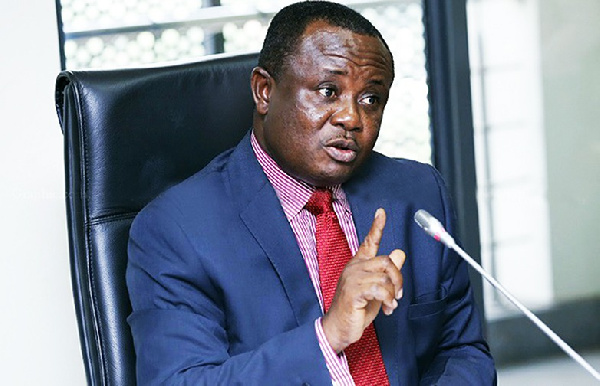 First Deputy Speaker of Parliament Joseph Osei Owusu (Joewise) has said political parties in Ghana who have representations in Parliament have failed to groom young ones for leadership roles hence the brawls seen in Parliament.
The Bekwai MP says the House will turn into a boxing arena in the next two to three Parliaments if young legislators conduct are not checked
His comments stem from the number of young people who have picked nomination forms to contest for Members of Parliament in the next elections.
READ ALSO: Adwoa Safo's case: 'Let's pray we don't have a fight in Parliament again – ACEPA Boss
He told Evelyn Tengmaa of TV3 the decorum in the House the time he entered cannot be compared to now.
"Sometimes the parties even go out to recruit people who have not demonstrated that they have the intellectual and social capacity to be public officers, because they are popular they can win the seat, that appears to be the only consideration that parties give to people who are going to contest the seats.
"The parties which have the responsibility to groom people before they become representatives here are not doing anything.
"Unfortunately, it appears to me that those who are vile in the choice of their language, those who are rude in their attitude towards their opponents and sometimes internal opponents, and those who can make the most catching comments about others are gaining more popularity and they are being put in front.
"The level of decorum I observed when I joined [Parliament] and what I observed today, there is a vast difference. If you ask me, it is a bad reflection of young people coming into the chamber. I am afraid that if we don't curb it now, in the next two or three Parliaments we will not have a parliament, we will have a boxing ring."
By Laud Nartey|3news.com