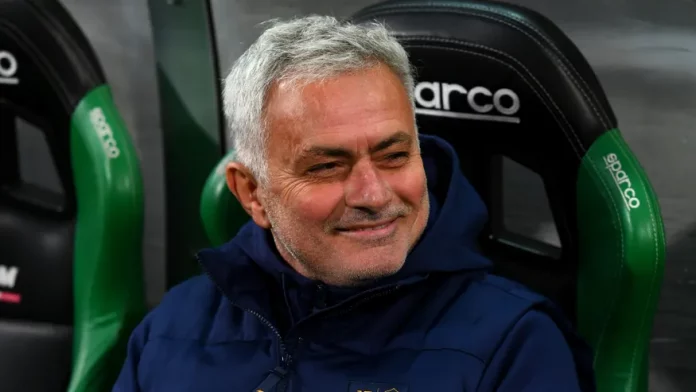 Roma manager, Jose Mourinho has been offered more than £100 million to coach Saudi Arabia in a two-year deal, according to Corriere Dello Sport.
If the 60-year-old accepts the deal, it would make him the highest-paid manager ever.
Cristiano Ronaldo's club Al-Nassr are also interested in Mourinho, as their current manager, Rudi Garcia is likely to leave at the end of the season.
READ ALSO: Saudi Arabia declares public holiday to mark World Cup win over Argentina
Mourinho joined Roma in 2021 and his current deal runs with the Serie A giants until 2024.
However, there have been disagreements over transfers and frustrations at Roma's performances this season.
This has led to Mourinho being directly approached by 'top management' to take over the Saudi Arabia national team.
The deal includes £52m (€60m) each year and two options for Mourinho.
READ ALSO: Qatar explains why Messi wore black robe during World Cup trophy presentation
He would be able to tear up the contract at the end of the first season or extend it until 2026 – the year of the next World Cup.
Source: Daily Post